0
23rd September 2022 1:15 pm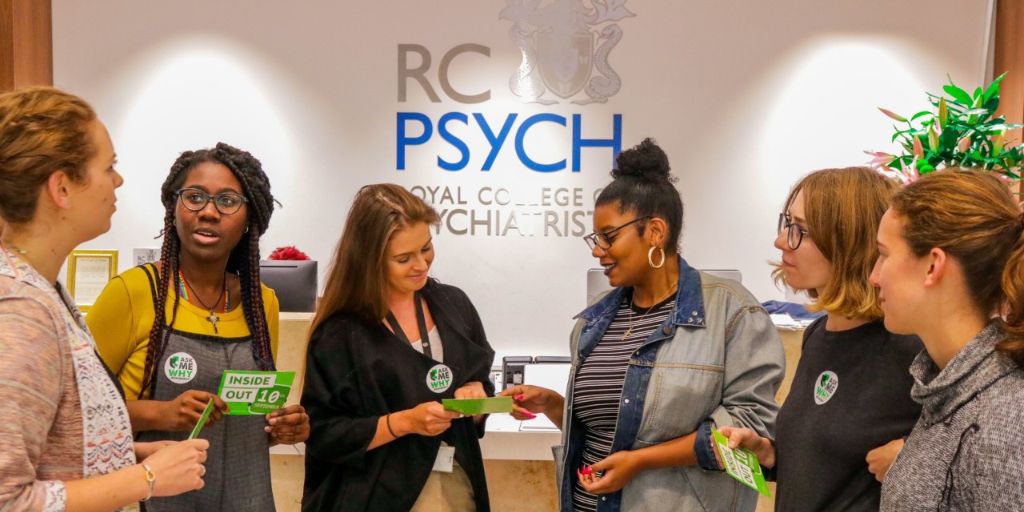 The Royal College of Psychiatrists partnered with award-winning technology solution ImproveWell to support teams across England and Wales to improve staff experience and wellbeing at work.
Launched in 2021, the exciting 12-month quality improvement collaborative provided opportunities for 38 healthcare teams across 16 UK healthcare organisations to understand and test ideas on the factors contributing to joy in work and wellbeing.
The programme achieved an aggregate 50% improvement in the percentage of people who enjoyed being at work frequently; a 41% improvement in the percentage of people who experienced no symptoms of burnout; and a 38% improvement in the percentage of people who were extremely likely to recommend their team as a place to work. This is the first national programme of its kind, and likely the largest improvement collaborative on this topic globally.
The improvement collaborative built on East London NHS Foundation Trust's (ELFT) "Enjoying Work" programme, which has supported teams across the Trust for several years to apply quality improvement to improve staff experience and joy, applying the Institute for Healthcare Improvement (IHI) Framework for Improving Joy in Work. Both the RCPsych programme and the ELFT programme have utilised the ImproveWell platform as a way for teams to collect and view their data, and to share change ideas.
The importance of addressing staff burnout and improving staff experience is high on the agenda post-pandemic.
"Burnout leads to lower levels of staff engagement, patient experience and productivity, and an increased risk of workplace accidents. Lower levels of staff engagement are linked with lower-quality patient care, including safety, and burnout limits healthcare providers' empathy; a crucial component of effective and person-centred care." IHI Framework for Improving Joy in Work.
In 2021, results from the ELFT initiative were published in a peer-reviewed article in the British Journal of Healthcare Management. In the first two cohorts of ELFT's Enjoying Work programme, 14 of the 21 teams demonstrated sustained improvement in the percentage of staff who felt they had a good day at work.
Building on the successes and learnings from ELFT's Enjoying Work programme, in summer 2021 the Royal College of Psychiatrists launched its national Enjoying Work collaborative to improve workforce wellbeing.
Dr Amar Shah, Chief Quality Officer at East London NHS Foundation Trust and National Improvement Lead, Royal College of Psychiatrists commented: "Staff wellbeing, experience and engagement is such an important topic for us all. And yet, when it comes to solutions, we almost always see organisations design big, shiny new initiatives – almost searching for something tangible to offer. The evidence from many years of supporting teams to take greater ownership and control of the factors that contribute to their joy in work and wellbeing, has shown that approaching this in the structured, systematic way of quality improvement, testing and learning, involving people deeply in the process of change, can deliver astounding results. At a time when the prevailing rhetoric is about poor morale and burnout, these 38 teams have shown that we can improve joy and wellbeing, whilst reducing burnout, through a very simple, but powerful approach. We just need to adjust our mental model about how to approach this problem."
ImproveWell is a digital real-time feedback solution that helps create the right environment for wellbeing at work and continuous improvement. Its multiple feedback systems provide a platform for people to drive change, together. 24/7 everyone can: suggest ideas for improvement; share how their workday is going; and complete tailored pulse surveys. Insights from wider stakeholder groups can also be tapped via customisable online portals. An intelligent data dashboard helps group and organisational leads to capture real-time data, track workforce sentiment, prioritise Quality Improvement efforts, measure change and publish reports to complete the feedback loop.
Lara Mott, CEO and Co-founder at ImproveWell, added: "The results from this pioneering national initiative are impressive. In bringing together different teams from multiple systems, this collaborative has demonstrated the foundations that contribute to wellbeing at work. Whether the focus is on improving systems, processes or staff and patient experience, giving staff a voice is vital for continuous improvement."