0
23rd September 2022 2:12 pm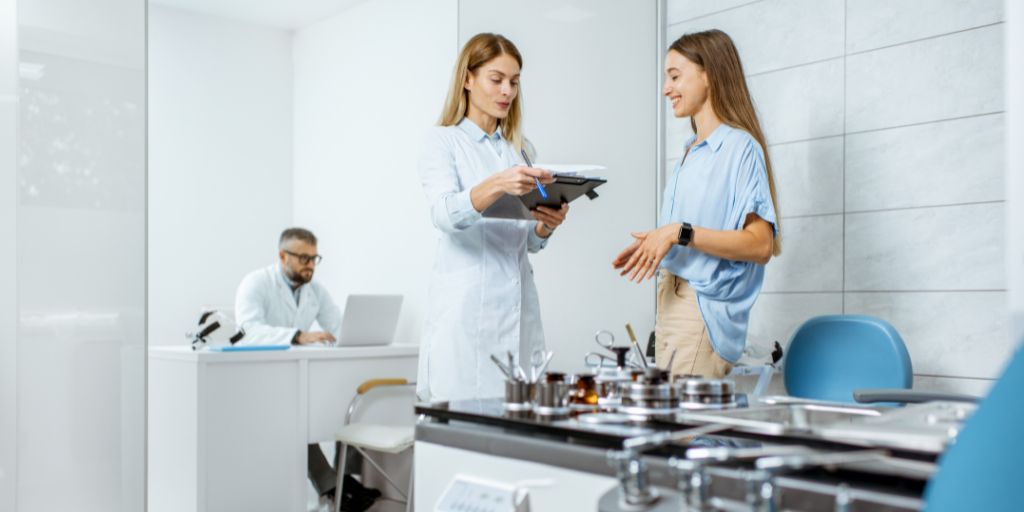 The global impact of COVID-19 expedited the delivery of remote patient care due to social distancing and self-isolation making traditional doctor's offices a no-go zone for many.
According to researchers, the global IoMT market will reach $254.2 billion by 2026, 5.7 times more than in 2018 ($44.6 billion). Real-time monitoring applications now account for the largest market share, though tracking and alert applications are likely to see their growth accelerate.
The industry is shifting toward more proactive, patient-centered, and digitally-enabled smart healthcare. This requires a wide range of medical devices and applications to help monitor, diagnose, and treat health conditions.
What is the Internet of Medical Things?
Modern healthcare is the area in which the Internet of Things is seeing the fastest growth. The segment of wearable devices alone was valued at around $115.8 billion in 2021 and is projected to reach $380.5 billion by 2028.
The Internet of Medical Things is an infrastructure of smart devices, software and healthcare systems, and individual smart services. IoMT improves and develops the healthcare industry, helps to provide remote care, and collects more information about the patient. Typically, healthcare software development for IoMT falls under one of five categories:
Point-of-care devices: diagnostic tools used outside of laboratories
Smart pills: small electronic devices in the form of a capsule with sensor indicators or built-in video cameras
Medical alert systems: medical devices that call for help in case of an emergency
Wearables: devices, like smartwatches, with built-in sensors that consumers or clinicians use to monitor health indicators
In-hospital devices: MRIs, X-rays, and other medical equipment or devices used in hospitals for monitoring patients, staff, and managing supply
Smart patient monitoring
IoMT helps to monitor the condition of equipment in hospital wards as well as monitor the condition of critically ill patients using special sensors. Thus, such devices can track and monitor patients' health from the moment they arrive at a clinic while collecting and updating data about them without involving junior medical staff (saving time and resources).
Remote health monitoring, or telemedicine, makes it possible to:
Collect data on the status of a patient's health even before their visit to a doctor
Consult people remotely on urgent issues
Map a patient's activity, manifestations of their chronic diseases, and so on
Quickly provide assistance in critical cases (for example, strokes)
At the same time, instead of medical workers, basic actions are performed by various devices in conjunction with smart applications.
Examples of medical devices for patient care optimization
Clinics integrated with smart systems make it faster and easier to address patient care issues.
For example, the AutoBed system (developed by GE Healthcare) helps nurses quickly and efficiently assign patient beds, control the number of patients, and track their movements. The work of the system uses identification tags, infrared, and computer vision.
The American startup Inspiren has developed an entire smart ecosystem for the medical Internet of Things. It is called iN and was created to provide patients with the best care possible with the help of modern technologies. The system is equipped with computer vision, and motion sensors, and can collect data from a wide variety of IoT devices and analyze them using deep learning technology.
The e-Alert system from Philips is designed to optimize the work of hospitals. It helps to comprehensively monitor the condition of medical devices, instruments, and equipment. The system predicts and prevents breakdowns and issues notifications when equipment is scheduled for inspection or replacement of parts.
How to develop an IoMT software and how much it will cost
IoMT development can take anywhere from 2-3 weeks for a medication tracker, to up to a year, depending on the type of app, the number of features, the level of developers involved, and so on.
The development stage includes:
Designing. This stage involves wireframing and prototyping.
Tech stack. Deciding on a tech stack largely depends on your IoMT project requirements, including your budget and timeframe.
Deployment. An IoMT app should be a widely available and scalable system. It is critical not to release massive updates too frequently. Better to aim for a more flexible approach of automated deployment.
QA testing. Ensures that the application meets your expectations, requirements, and runs flawlessly. Better to apply both manual and automated testing strategies.
Then comes the maintenance and optimization stage. It includes collecting user feedback and getting a better understanding of what the app might be lacking. During this phase, you can add or remove features, fix bugs, and scale the app. Optimizing cost, performance, availability, bulk operations, and resources the app uses are also managed during this stage.
The cost of IoMT mobile apps depends on many factors such as:
Complexity of the application
Number of developers in your application development team
Time taken to design, develop, test, and post-development of an IoMT app
Geographical location of your IoMT development team. For example, a developer in the US is paid $113,000 per year, in the UK $69,890, in Ukraine $45,000, and $74,420 in Germany.
On average, an IoMT application will cost you between $20,000 and $60,000.
As you can see, the development of such an app requires extensive resources and the involvement of high-level professionals. Considering all the above, many companies turn to software development platforms.
For example, Glorium has developed a UI/UX design and interface for the IoMT platform that helps to track the provision of hygiene supplies in hospitals.
The client turned to us to develop an interactive smart solution to reform and monitor hand hygiene and eventually reduce hospital-acquired infections.
We have been working for 18 months on the project and have implemented the following features:
Custom UI/UX and web interface
Configurable reports based on custom IoMT parameters
Organizational and locational structure supervision
Patient Days management system
The client then engaged us with another related project – building a mobile application that directly collects data from dispensers via NFC. It is expected to facilitate and speed up the work of hygiene specialists in hospitals.
So, what about a custom solution?
Software functionality that supports different medical devices and systems depends on each specific case. The most effective way to bring together every needed feature and avoid possible IoMT vulnerabilities is to hire a software development team to build a custom solution.
Healthcare organizations save $300 billion annually from remote patient monitoring and other IoMT benefits. For every 500 high-risk medicare patients with multiple chronic conditions, health systems can achieve $5.2 million in annual cost savings. They can save even more by choosing to develop a custom solution that works specifically for their medical devices.
About the author: Andrei Kasyanau, Co-founder, and CEO at Glorium Technologies. Senior Executive and Startup Advisor, Expert with more than 20 years of success in health tech, real estate tech, software development, software outsourcing, and software project management.
Andrei's expertise includes leadership, team building, coaching & mentoring, software development, business strategy, business management, business analysis, and growth. He started Glorium Technologies in 2010 and has built the company from the ground up over the last 11 years. Under his leadership, Glorium Technologies has seen consistent growth between 20% – 30% YOY, currently having 200+ people, and made the Inc. 5000 Fastest-Growing Private Companies in America list.