0
6th January 2022 10:00 am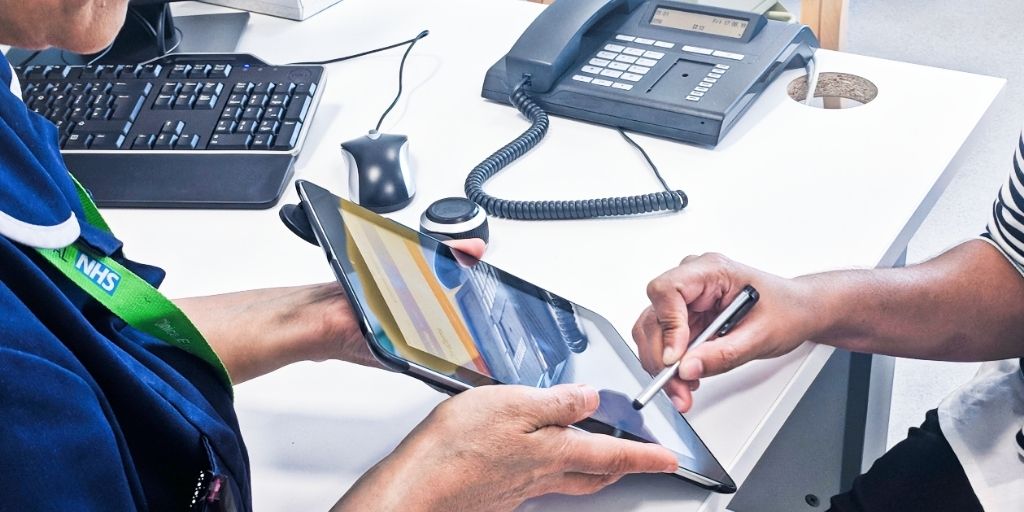 Open Medical Ltd is delighted to announce an exciting new launch of their Pathpoint® platform at the Royal National Orthopaedic Hospital NHS Trust (RNOH). This launch follows on from an already successful implementation of Pathpoint at RNOH during the start of the COVID-19 pandemic, where the hospital started receiving trauma referrals for the first time in almost 40 years. On Monday, RNOH went live with Pathpoint for the S P A C E D project: Streamlining Processes to Achieve Clinical Excellence through Digitisation. This project, which will include streamlining Referral Management, Digital Consent, and Patient-Reported Outcome Measures (PROMs) in the first instance, will be digitised using Pathpoint's bespoke patient care pathways, and will encompass 15 subspecialties and over 50 different pathways.
During the rollout of the project over the next few months, all referrals to RNOH from across the country, whether urgent or elective, will be captured through Pathpoint's single unified portal. Pathpoint captures real-time granular structured clinical data, is integrated with the eRS national referral system, and will allow the Trust's clinicians to enhance the referral triage processes, ensuring patients are reviewed in a timely manner regardless of where in the country they are referred from.
Pathpoint's Digital Consent will ensure all patients have access to their key procedure documents, giving them the opportunity to review information and provide informed consent safely and securely from their own device. As well as facilitating shared decision making through a patient-friendly portal, Pathpoint will reduce administrative, environmental and financial burden on the Trust, improving efficiency, reducing litigation and ensuring patient satisfaction.
Finally, with healthcare providers and services gradually moving towards value-based models of healthcare, tracking patient outcome measurements are increasingly critical, especially for hospitals like RNOH, where patients often have complex orthopaedic diagnoses that require multiple operations, often over a prolonged period of time. Pathpoint's Digital PROMs solution, which incorporates conditional logic to trigger patient questionnaires based on pathway type and prior scoring, will allow the Trust to monitor patient progress remotely over time, ensuring the Trust can demonstrate the impact of its interventions while identifying those patients who require further clinical attention.
Open Medical has a proven track record of providing digital transformation of clinical care pathways across multiple specialties, with Pathpoint pathway management systems used in over 90 NHS sites in the UK. The company prides itself on it's agility, adaptability to the client's needs and rapid deployment of software.
Key points about the technology utilised:
● Coordination of care – Pathpoint is a cloud-based software that enables coordination of patient care through real-time collaboration between distributed clinical and non-clinical teams.
● Improved patient triage and tracking – Pathpoint helps triage and prioritise daily workloads, enabling seamless planning of patient care through integrated care pathways, regardless of location, and transcending geographical boundaries.
● Data capture and data-driven care – Using advanced natural language processing, clinical information is immediately coded at the point of entry using the internationally recognised SNOMED-CT terminology, providing significantly improved reporting capabilities and quickly generating meaningful care metrics. This data can be utilised in a meaningful way to support future service planning and improvement.
Dr Lila Dinner, Deputy Chief Executive & Chief Medical Officer/CCIO, Royal National Orthopaedic Hospital Trust commenting on the launch of the Pathpoint platform: "The new Pathpoint referral platform will be a huge benefit to our patients – and staff. We're continually seeking ways to improve the patient experience at the RNOH and a key part of that is sourcing new and improved systems that allow us to respond better and quicker. Pathpoint will allow us to streamline and manage referrals and utilise Patient Reported Outcome Measures. The end result will not only be a better patient experience, but a better staff experience too".