0
8th February 2022 10:00 am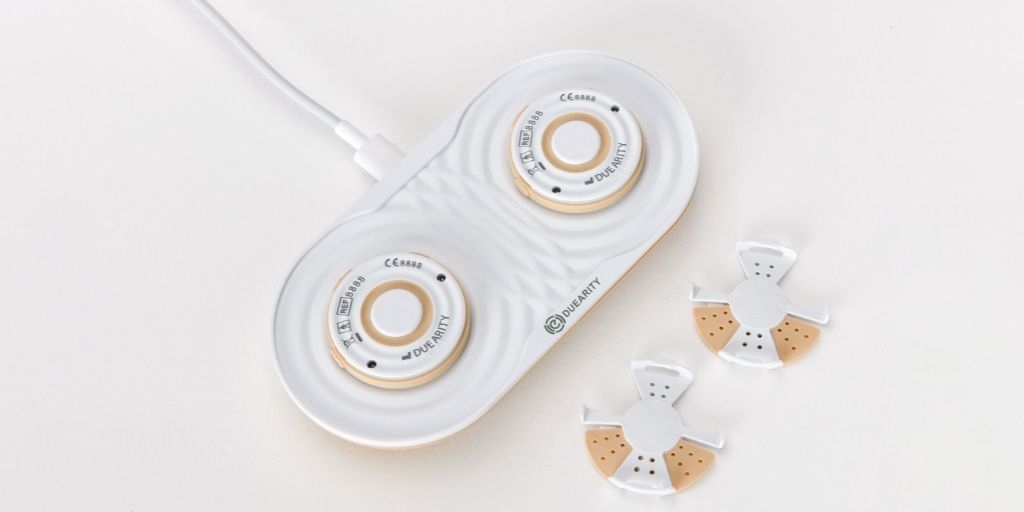 Swedish MedTech startup Duearity now opens pre-sale in Europe of their tinnitus treatment product, Tinearity G1 – a patent pending medical device for the treatment and relief of tinnitus.
Tinearity is based on the treatment form Tinnitus Retraining Therapy, TRT, which uses sound stimulation in the form of white noise to relieve the brain and alleviate tinnitus. So far, over 3000 people with tinnitus and their families have registered their interest in buying the product.
Tinnitus is a common condition experienced to some degree by 15-20% of the world's population. For two to three percent of the population, the problem is so troublesome that it significantly affects their quality of life. Tinnitus is also estimated to be on the increase, partly as a result of the increasing use of headphones and loud music, but also because more and more people are suffering from stress and depression and because we are living longer than ever before. A number of research reports also indicate that the number of sufferers has increased in the last two years due to covid-19.
Many tinnitus sufferers find it difficult to get proper treatment, and that the treatment offered is not compatible with an active life. This was also the case for Duearity's co-founder and CMO Peter Arndt, who underwent TRT treatment for his tinnitus in 2015. The treatment provided relief but at the same time posed a barrier to everyday life:
– The treatment had a good effect, but despite that I had to stop it, as I had to listen to white noise continuously for eight hours a day. This was difficult because the ear plugs that were to be used caused discomfort and could not be used at work or in other situations. I also noticed that sleeping with them for a long time disturbed my sleep, says Peter Arndt.
Based on the relieving effect of TRT, Peter, who has extensive experience in innovative product development, decided to work with a team of experts to develop the world's smallest and most flexible product for the relief and treatment of tinnitus. Development of Tinearity G1 has been underway since 2020 and the product will be ready for delivery by summer 2022, when it will also be CE marked.
Tinearity G1 consists of three components: the sound-transmitting component, the one-day patch and the charging unit. The device is used by attaching the sound transmitting component to the patch placed behind the ears. Tinearity uses non-invasive bone conduction technology, which means that white noise is introduced through the skull bone behind the ears instead of directly into the ear. This keeps the ear canal free and the treatment can be done at any time of the day or night, without interfering with normal life.
– This is a flexible product, but above all it will provide the opportunity for those who are bothered by tinnitus to treat and relieve their tinnitus anywhere, and at any time of the day, says Fredrik Westman, CEO of Duearity AB.
Tinearity G1 has eight hours of battery life, is water-resistant and is now available for order.