0
25th January 2021 9:00 am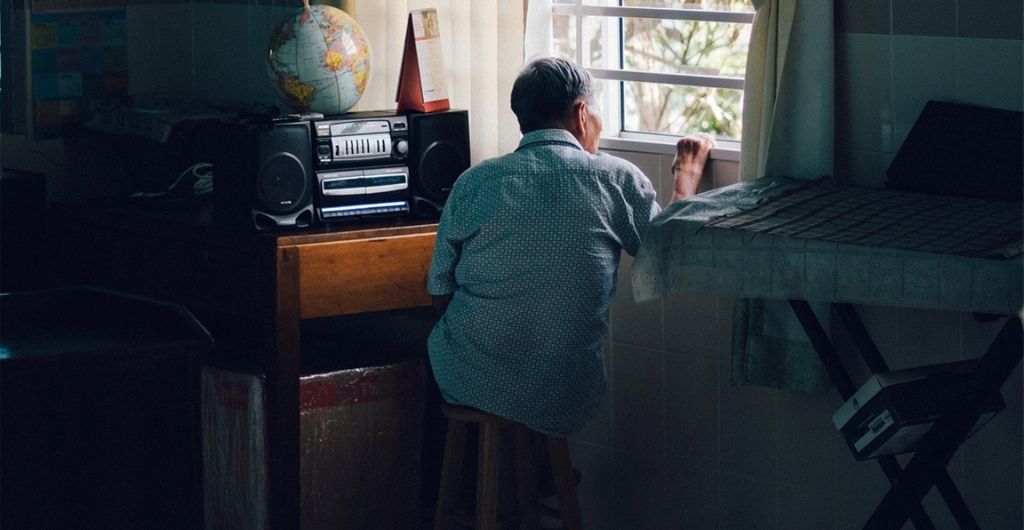 COVID-19 has had a profound effect on the lives of elderly people. Millions of older people in the UK have had to shield due to the Coronavirus, and this has had a serious effect on their physical and mental health – physically because of restrictions on travel, medical appointments and exercise, and mentally because of social isolation and loneliness.
Here we look at how the coronavirus is motivating change in the telecare industry, how TEC is tackling loneliness and what it means for the sector's future.
Elderly people are particularly vulnerable to becoming lonely. Leaving the workplace means they have fewer social circles, and a loss in mobility can make it harder for them to get about and engage in social activities.
COVID-19 has made it even harder for older people to get out safely and feel connected to the outside world. A recent survey revealed that nearly one in six older people worry more about loneliness than Coronavirus, and another study published in Plos One found that 27% of respondents aged between 18 and 87 reported feeling more lonely during the pandemic.
This together with the threat of Coronavirus has led to a public health crisis among elderly people, one the telecare industry is working hard to respond to, protect service users from and improve mental health outcomes.
Diversification
One example of how telecare providers are working to mitigate the effects of the virus on elderly people's mental health is diversification. Telecare companies are moving away from reactive services and being more proactive instead.
Some providers saw calls to their monitoring centres increase by a quarter during the UK's first lockdown, so providers have started implementing welfare calls. These allow monitoring centres to reduce false alarms and make sure the elderly people in their care receive the right help. By taking the time to call service users rather than waiting for them to reach crisis point, telecare providers can ensure users are accessing services and calling helplines if they feel lonely.
With winter on the way and millions of older people facing Christmas alone, some telecare providers are also introducing courtesy calls during the holidays. SECOM CareTech, a personal alarm provider working with elderly and disabled people, has pledged to call every service user on Christmas Day.
Delivery of service
One of the biggest obstacles for telecare providers at present is social distancing. Restricting contact with those in vulnerable groups is clearly important, but it does mean service options for older people have become more limited. For example, personal alarms that can be installed by the user are currently being prioritised over monitoring systems that require installation by an engineer.
Telecare providers are having to adapt to the challenges of self-installation too. Chiptech, a telecare manufacturer, has developed a personal alarm system that provides spoken instructions straight out of the box, guiding users through the installation process, and many service providers are now offering extra support over the phone to help users get their devices up and running. Some are even instructing delivery personnel to wait nearby in case a user has trouble installing their device.
Hospital discharge
Another area the pandemic is motivating change is hospital discharge. Where long hospital stays have been shown to worsen elderly people's health outcomes and long-term care needs, reducing discharge times has become a top priority for many telecare providers, with businesses working to supply responsive installation packages that deliver products within 2 hours of discharge or at the point of referral.
Looking to the future
In the early days of telecare, there were concerns in the industry that telecare might exacerbate elderly people's loneliness. This hasn't proven true so far and during the pandemic, the industry adapted well to meet the physical and mental health needs of older people.
Telecare providers are still working hard to tackle loneliness and keep elderly people safe. However, without further research into how effective these and other strategies are, the outcomes will remain uncertain. What is clear is that a more holistic approach to telecare is going to prove essential in the coming months, and many telecare businesses are having to evolve fast to stay ahead of the curve.