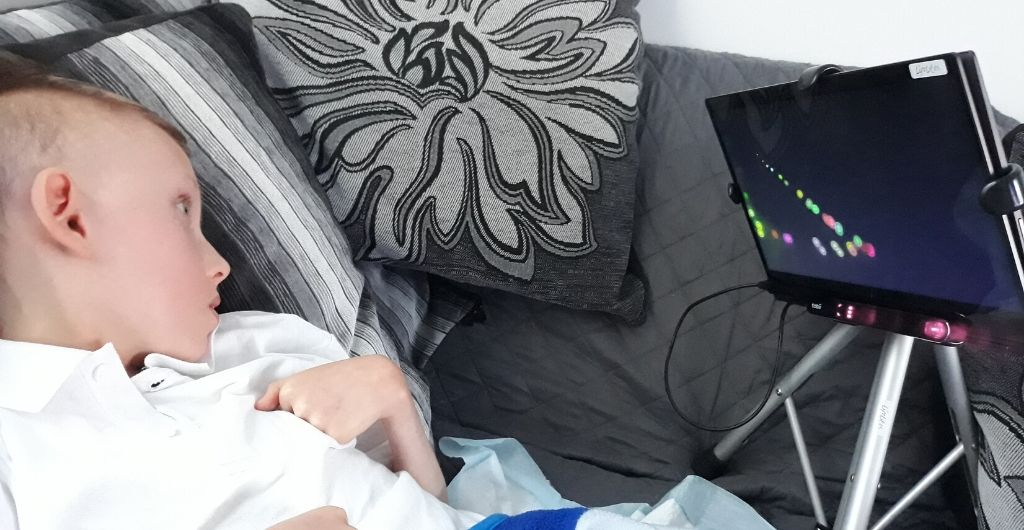 Lifelites, like so many charities across the UK, has been hugely impacted by the cancellation of thousands of fundraising events due to Covid-19. The British charity donates assistive technology to life-limited and disabled children using hospice services across the British Isles.
In a bid to help save the UK's charities, the organisers of mass participation sports events across the country have launched a campaign to help charities raise vital funds.
On Sunday 26 April The 2.6 Challenge was launched. This should have been the date of the 40th edition of the London Marathon, the world's biggest one-day annual fundraising event – which raised £66.4 million for charities in 2019.
Lifelites is particularly aware that the COVID-19 pandemic has left many people feeling overwhelmed by the sudden change of routine and isolation. Everyone is now getting a living insight into what it is like to be a life-limited and disabled child; unable to leave the house independently, or speak to people and socialise naturally, or even carry out all sorts of everyday activities that we usually take for granted. Of course, these are all the challenges that Lifelites is seeking to help these children overcome through the provision of our special technologies.
In a characteristically appropriate response, Lifelites staff and supporters chose to replace 26 miles of a marathon with a sponsored 26 hour No Tech challenge.
Simone Enefer-Doy, CEO of Lifelites, said, "As part of the 2.6 Challenge, we decided as a charity to put away our devices such as phone, laptop, and TV, for 26 hours on Sunday 26 April. That way, we would get a taste of the isolation experienced by life-limited and disabled children: not being able to communicate or entertain ourselves the way we used to. While we are fortunate enough to be able to go for walks, chat with our friends and families, or take up hobbies, these children cannot play in the garden, read a book or paint like other children can.
"Life-limited and disabled children very often depend on the types of assistive technology Lifelites donates to be able to communicate and play with their families. The 2.6 Challenge was a fabulous, creative idea. It was a pleasure to be part of it and we are endlessly grateful for all participants and sponsors for their selfless support."
Lifelites is asking you to dream up an activity based around the numbers 2.6 or 26 and fundraise by creating a 2.6 Challenge fundraising page on Virgin Money Giving via uk.virginmoneygiving.com.
Lifelites donates and maintains assistive and inclusive technology for the 10,000 life-limited and disabled children using every children's hospice service across the British Isles. This technology gives these children the opportunity to play, be creative, communicate and control something for themselves, for as long as it is possible.