0
12th October 2020 3:00 pm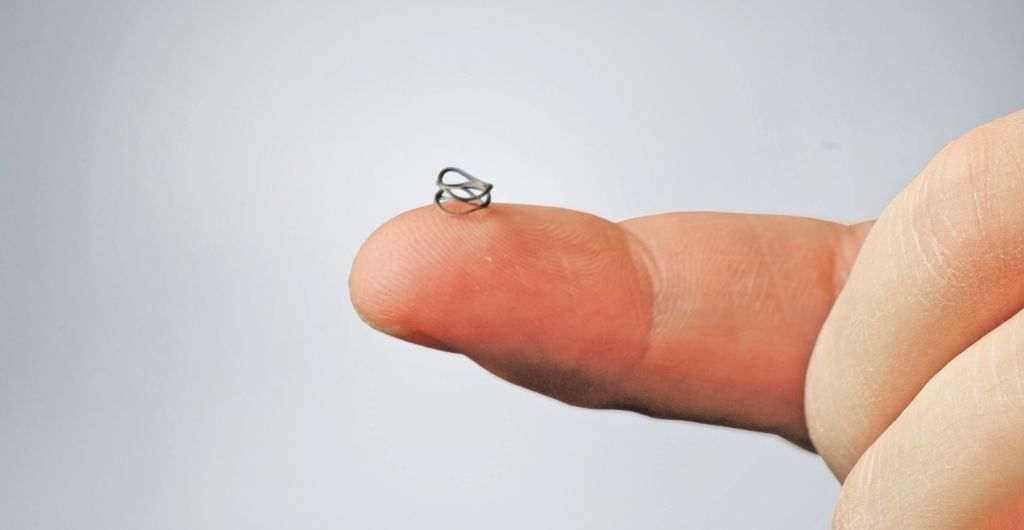 There are more than 500,000 medical technologies on the market, from thermometers to mechanical ventilators. Products typically have a short lifecycle of around 18 to 24 months before an improved version becomes available —design engineers in this sector are constantly innovating to improve patient care. Here Simon Ward, technical manager at leading fastening and fixing supplier TFC, explains how designers can reduce the size of their devices with wave springs.
One example of rapid innovation is wearable technologies, which are now available to track everything from patient blood pressure to walking gait, electrolyte levels and heart rhythms. Across the board, we are seeing innovation in tools and technology for prevention, diagnosis and management of diseases. As the use of digital technology in medical applications rise, engineers are designing new, innovative products to aid patient welfare.
When innovation makes technology more complex, design engineers are often challenged with device size, particularly when integrating all the mechanical components into a practical size. For example, traditional coil springs may be too large for medical technologies that are designed to be small and lightweight — causing the design engineer to consider alternatives.
What are springs used for?
Springs are used in numerous medical products.  They are commonly used as a return spring on a function button — they can also be used to maintain electrical contact or to compensate for assembly tolerances. Traditionally, coil springs have been used in these applications, but the tides are beginning to turn.
An alternative option is a crest to crest wave spring, which like coil springs apply force axially when compressed. Wave springs are a great space saving technology, as they require less than half of the space needed for a coil spring — providing the same spring force at a smaller operating height. This in turn reduces the spring cavity, which is helpful when working with tight space constraints.
Wave springs can therefore be a great asset to a designer of handheld instruments and tools, or wearable devices, who is looking to design a lightweight, compact and balanced product.
Choosing a wave spring
Another precise and reliable option is a single-turn wave spring, which is useful if the application involves short deflections and low-medium forces. If a straight load bearing system is required, linear springs may be a good option.
However, engineers cannot simply swap between a coil and wave spring. The designer should be aware that when load is applied to a wave spring, the waves flatten to provide upward force, whereas a coil spring twists as it compresses, meaning not all of the force is aligned with the axis. A wave spring expert can help point you in the right direction when designing the product into your application.
Custom options
Wave springs are manufactured in several different forms, with a range of spring characteristics. If there is not a suitable off the shelf option available, designers can opt for a custom wave spring — changing the number of turns or waves, material, size— to meet specific product needs.
The most popular materials for wave springs in medical applications are 302 and 316 stainless steel, as they can withstand the higher temperatures applied during cleaning and sterilisation processes, without any compromise to spring properties. They are also ISO 13485:2016 certified.
Wave springs in practice
One example of a successful application was the design of wave springs for insulin pens, which help control and measure the dosage injected into a patient. The wave spring has also been used for surgical and dental tools that use high speed precision bearings
It may take several design iterations before the wave spring is the perfect fit for the application. We recommend that design engineers work closely with a wave spring specialist for support and advice, to achieve the best possible solution.