0
22nd October 2018 10:46 pm
It is fair to say that there is a growing societal awareness of the need for a more sustainable approach to the future. From the food we eat, the transport we use, to the technology we use – we know that how we live our lives must have more than one eye on the world we leave behind.
But to do that we need to become sustainable ourselves as humans, as individuals, as us.
The recent Global Mental Health day was one huge opportunity for us all to stop and reflect on our own personal challenges and our own wellbeing. An opportunity for us to consider how we 'felt' – in our personal and professional lives. In many ways checking in to see if we ourselves, feel sustainable.
But of course, in the day to day sometimes we don't stop do we? We don't always recognise signs that all may not be well. We first ignore and then become comfortable with feelings of anger,  jealously or criticism. In effect, we become comfortable with stress and anxiety.
We answer emails, respond to instant messages, tweet, like, share and write reports. Our ability to complete work is no longer in a file on our desk, it's in our pockets – on our phones.
Now, for a short period with stress and anxiety can come increased focus, commitment and even performance. But of course, this does not last – the fuel of stress is short burning and very intense. Elongated periods of stress and anxiety reduce focus, commitment and performance. In fact they are at the very centre of many mental health illnesses.
Stress and anxiety are especially prevalent in the workplace. In many ways we expect it. After all getting paid to work is a simple commercial transaction. We do a job and we get paid. But as our performance level reduces through stress and anxiety we don't do our job as well as we can and that, of course, adds to the stress levels.
Then our personal life is affected. The flexibility in work today means that many of us work from home. So, our workplace stress is then at our kitchen table, in our study or on the phone lying on the sofa. There can be no opportunity to break free.
We then under-perform at work or we don't work. Absenteeism and Presenteeism (being in work under performing) cost the UK economy around £32bn per year….
Many employers have become more aware, understanding and supportive in terms of the causes of stress and anxiety in the workplace. But, this is addressing the symptoms and not the cause.  These schemes can sometimes focus on the aftermath rather than helping avoid the stress and anxiety in the first place.
But what if solutions to dealing with stress and anxiety at work lay in the digital tools and devices that we use to do our jobs?
The very tools that create the anxiety and transmit the stress could actually reduce it. That's quite a thought.
For some time we have all become use to receiving personalised adverts based on the websites we have looked at and what we have bought before. We have become use to platforms inviting us to connect to like-minded people, to visit places that we may like. Although we may not be entirely comfortable with this – we certainly have become comfortable with the benefits it brings..
These 'recommendations' are based on our online behaviour – they are our digital footprint. So, it must follow that the way we interact with work colleagues using technology would also leave a digital footprint. For example, the emails we send, the meetings we arrange (and then cancel), the language we use.
Much like the personalisation and marketing engines that place content in front of us whilst we browse – there are technical solutions in development that take snapshots of our digital footprint and quickly and privately identify triggers and changes in our digital communications.
They can recognise behaviour known to lead to instances of anxiety and stress. So emails are sent after midnight, meetings with certain staff are cancelled, language used in Slack is a little curter. They can then provide early warning notifications and support to us and employers in advance of stress occurring.
Sounds a little scary, huh? A bit GCHQ? Well, that's understandable. But at least one solution we've seen actually annoymises any data provided to employers. They receive a corporate 'hotspot' view (i.e. the London office or the Project team are exhibiting signs of stress). The individual a private, personalised view.
Being able to educate individuals to better identify the build-up triggers to anxiety is one thing. Being able to pro-actively highlight to employers the workplace causes of these triggers is quite another. That capability creates a true supportive relationship and partnership between individuals and organisations.
Using the same principles and technology methods that try to sell us shoes to reduce stress? It makes sense to me.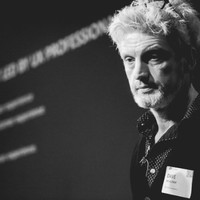 Dave McRobbie is a digital strategist for Createful, working with clients to help them better understand how they can meet ever changing customer demands and expectations. He has worked within media, fintech, digital and public sectors and has led programmes as diverse as the creation of specialised social care services for the government and the NHS, through to the design and build of hotel booking engines. He speaks at a number of digital industry events and can be found on Linkedin, Medium and Twitter (@davemcrob).