0
2nd August 2021 10:00 am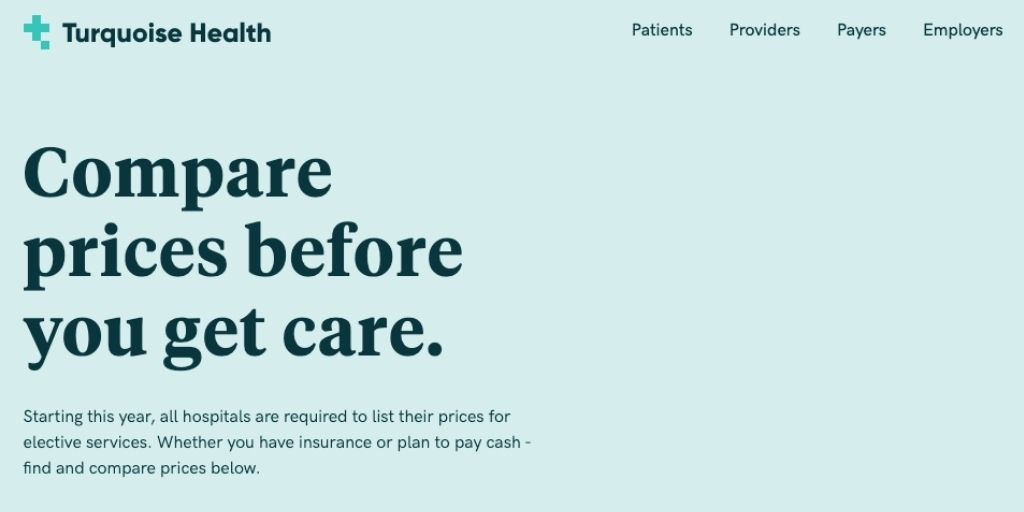 Turquoise Health, a healthcare price transparency and provider-payer contract negotiation platform that generates cost certainty for patients, announces today the closing of its $5 Million seed funding round. The round is led by Andreessen Horowitz (a16z), with Bessemer Venture Partners, Box Group, individual investors Henry Ward, Megan Callahan, Jonathan Bush, and NBA Champion Klay Thompson. Turquoise will use this funding to support product development around its vision of creating fully informed, empowered consumers of healthcare.
Prior to the January 2021 hospital price transparency legislation, it was impossible for patients, payers and providers to know the cost of hospital care in advance. Turquoise Health has worked to solve that problem by curating over 175 million records of never-before seen hospital rates and releasing products to make this data accessible to all. The Hospital Rates Database puts the data directly into the hands of engineers and analysts, while the Provider Rate Search enables data discovery with predictive search and powerful filters. The Turquoise website gives consumers free access to explore hospital pricing and understand medical costs like never before. Through this funding round, Turquoise will expand its payer-provider platform to enable do-it-yourself service bundling and direct-to-provider contracting to further support healthcare's path to widespread transparency.
"At Turquoise, we're taking a fresh approach to price transparency for patients by addressing the root causes with provider and payer contracts upstream. We're working to simplify the transaction process so that patients can understand the total cost upfront," said CEO of Turquoise Health, Chris Severn. "We also want to reward forward-thinking providers and payers who recognize the potential for transparency and simplicity to transform the marketplace and ultimately deliver clear value to the patient. The team is excited to collaborate with this phenomenal roster of folks joining us in the funding round to make this happen."
"The payer-provider interface is one of the most complex zones of healthcare, and consumers have borne the brunt of the opaque and labyrinthine manner in which payer-provider pricing and contracting have historically been done. Turquoise is uniquely positioned to take advantage of the recent regulatory tailwinds and shifts in consumer expectations to transform healthcare shopping, pricing, and contracting into a dynamic and transparent marketplace. We're thrilled to be backing Chris, Adam, and their team as they continue to expand their rapidly growing product portfolio and customer base," said Julie Yoo, General Partner at Andreessen Horowitz.
Klay Thompson, Three-Time NBA Champion, Founder of the Thompson Family Foundation and member of the Golden State Warriors has also joined the round to help bring visibility to patients."I'm proud of the work Turquoise Health is doing to help patients understand the price they are paying for their healthcare needs. Every family deserves transparent pricing and I'm excited to help Turquoise change healthcare for the benefit of all," he said.