0
2nd August 2021 12:00 pm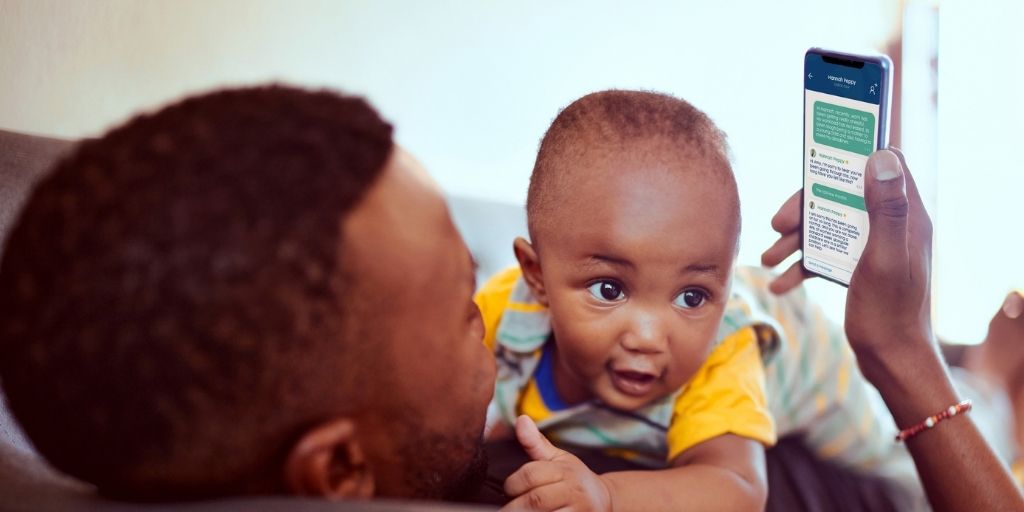 Peppy, a B2B digital health platform, has announced a £6.6M ($10M) Series A funding round. Peppy provides tailored, expert-led support to individuals before they need to see a doctor, bridging the gap between online searches and hard-to-access clinical care. The investment was led by Felix Capital with previous investors including Outward VC, Seedcamp, and Hambro Perks, also participating.
Peppy was founded in London in 2018 by co-founders Evan Harris, Max Landry, and Mridula Pore, with a mission to plug some of the biggest gaps in healthcare that occur during major life and family transitions – menopause, fertility, pregnancy and early parenthood.
These gaps not only impact the lives of individuals and their families, they also significantly impact workplace inclusion and wellbeing. As an example, women of menopausal age make up the fastest-growing demographic of the UK workforce and 63 per cent say their menopause symptoms have had a negative impact on their work, with 30 per cent taking sick leave. 75 per cent felt unable to tell a line manager the real reason for their absence.
Peppy gives users direct access to highly-qualified, expert practitioners via a secure mobile app. Services include instant messaging, group chat, video consultations, live events, evidence-based articles, videos and programmes. Through the app users can join a community of people who are experiencing similar life challenges.
The company's corporate customer base now includes some of the largest employers in the UK and has grown by 20 percent month-on-month for the past 12 months, and the pace looks to accelerate further with strong demand for future verticals from existing customers and a fast-growing pipeline of prospective clients.
Mridula Pore, Co-Founder of Peppy, said, "The pandemic has shown us that employers can't just talk about supporting their employees' health and wellbeing anymore, they have to take action. More and more leading businesses are turning to us to provide the support their people really need – not a one-size-fits all solution, but support that is trustworthy, personalised and delivered by experts. We're still at the surface of what is possible for Peppy."
Peppy proudly supports a diverse, growing customer base, ranging from magic circle law firms (Allen & Overy, Clifford Chance), to banks (BNP Paribas, Santander), to retailers (DFS, Wickes), to public sector employers (NHS trusts, the University of Sheffield). Peppy support is available to all employees, from entry level to the C-suite.
Earlier this year, Vitality Health partnered with Peppy to become the first UK private medical insurer to offer specialist menopause support, making Peppy available to over 650,000 Vitality members.
Peppy is on track to launch the world's first men's health service available to employers. The new service will focus on urological, hormonal, mental and lifestyle health.
Speaking on Peppy's new service, Max Landry, Co-Founder of Peppy, said, "Having experienced the challenges of parenting first-hand, I am thrilled to see more and more people get access to the support they need. More and more employers are learning that providing remote, inclusive support for the individual is key. This new investment lets us build on and scale our current services and accelerate the launch of new verticals, like men's health, and ultimately get more support to more people."
Susan Lin, Investor at Felix Capital, said, "Since Felix started, 'aspiration for a better life' has been a core theme and we believe in the strong opportunity for digital health and wellness solutions to improve this. Peppy is at the forefront of three huge market trends and we believe is positioned to become a category-defining brand. First, massive growth in targeted employee benefits, driven by increasing awareness of the importance these have in boosting morale, productivity, and retention. Second, demand for much more convenient ways to access healthcare, which has been further accelerated by COVID-19. And finally, a need for much more personalised solutions, especially in critical life stages such as menopause and early parenthood."
Lin continued, "We look for signs of "customer love" in all our investments and this couldn't be stronger in Peppy. We've been told verbatim from users that Peppy is a lifesaver. I wish I had Peppy when I was pregnant, and we're thrilled to partner with the team in their journey to bring better support to millions of people."
Peppy has been hailed by users as "life-changing". One NHS employee who uses Peppy's Menopause service said, "I spent two years hiding away at work, but can see now it will be better. I think this should be something every employer purchases for its workforce."
In addition to scaling new and existing products, the funding will be used for international expansion and to grow the team.