0
3rd August 2021 8:00 am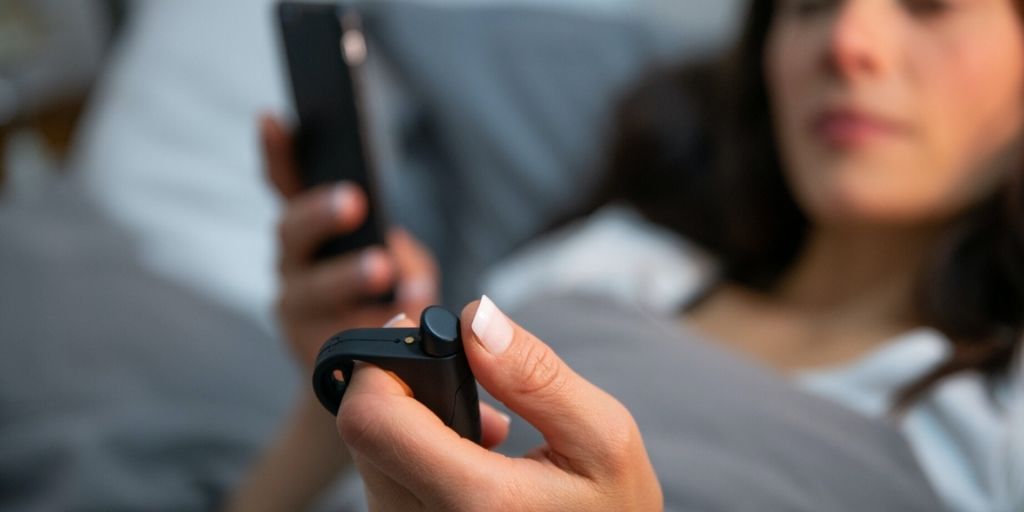 An innovative, UK-designed sleep therapy solution with global ambitions has raised over £475K in the first week of a crowdfunding campaign on Crowdcube. SleepCogni, a hand-held, data-supported device for people suffering from insomnia, has so far attracted funds from 157 different investors in this latest fund raise which combines venture capital investment and crowdfunding. The company's latest financial backers include Chasnay Capital Investments, a new private investment fund established by three former General Electric (GE) Healthcare senior executives (see notes below).
SleepCogni helps insomnia sufferers break cognitive cycles that prevent sleep. Co-founded by Sheffield-based entrepreneur Richard Mills, who has personally suffered from sleeping disorders, and Dutch chronobiologist and sleep expert, Dr Maan van de Werken, the device enables users to self-manage their insomnia, a condition which affects one in three people across the world.
The current crowdfunding investment round follows last month's successful clinical trials at Sheffield Hallam University where SleepCogni produced 'extraordinary' results, significantly reducing clinical insomnia after just seven days. Earlier in June the device was registered for medical use by the US Food & Drug Administration (FDA).
Earlier this month SleepCogni was also listed in this year's MedTech50, produced by UK business technology publication BusinessCloud, entering the 2021 rankings in 8th place.
Funds from the latest investment round, which closes in early August, will go towards a software platform upgrade, recruitment of a new SleepCogni business development team, and beta testing of the device at four sites, two in the US and two in the UK. SleepCogni is then set to roll out its device to 130 clinics, including of one of the largest sleep care management groups in the US.
The company's team of advisers is comprised of some of the most highly respected figures from the global healthcare sector. This includes SleepCogni's chairman Richard di Benedetto, President of Aetna International health insurance.
SleepCogni co-founder and CEO, Richard Mills, said: "We're delighted with the success of this crowdfunding campaign where we've quickly surpassed our initial investment target. Along with all our 157 new investors, I'm delighted to welcome Chasnay Capital Investments on board, a fund which is led by three former GE executives who are proven titans in the healthcare industry. Their financial commitment towards SleepCogni underlines the size of the opportunity and our ambition to capture a significant share of the $80bn global sleep aid market.
"Our successful crowdfund campaign builds on the momentum of last month's FDA registration and the completion of clinical trials where SleepCogni achieved extraordinary results reducing clinical insomnia in just seven days."
Reinaldo Garcia from Chasnay Capital Investments said: "We're excited by our investment into SleepCogni for many reasons: its patented technology and clinically validated solution addresses an unmet need in the global sleep aid market, and the company is backed by an excellent team. As experienced global senior leaders with a proven track record, we can add value in this next exciting stage of the business and help SleepCogni scale on a global level."