0
28th September 2023 3:47 pm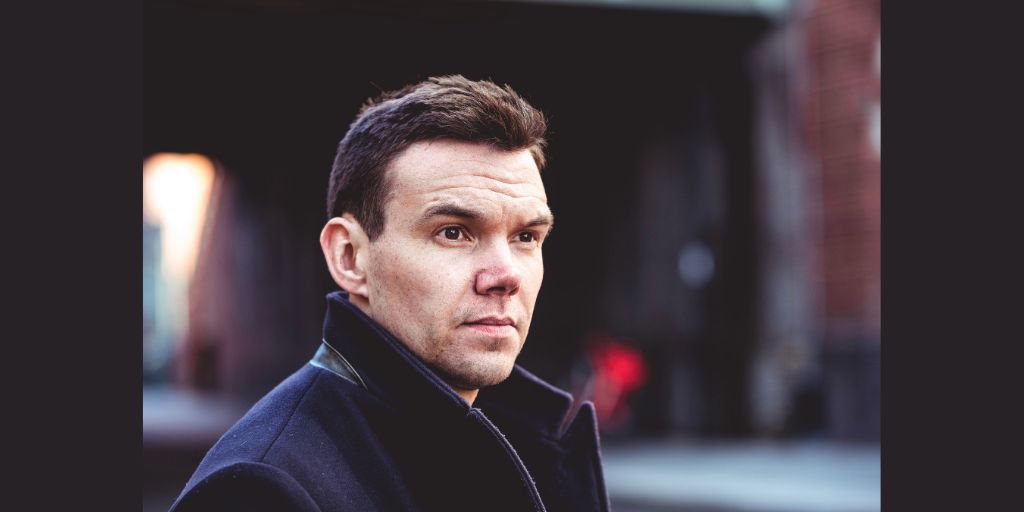 uMed partners with The Michael J. Fox Foundation to run its smell test study in the UK as part of a global programme to explore the link between smell loss and Parkinson's disease
uMed will enroll eligible patients from over 500 primary care group providers and facilitate the distribution of 15,000 scratch-and-sniff home tests
Its technology and network address challenges facing clinical trials, which include engaging large and inclusive patient cohorts as well as empowering over-stretched healthcare professionals to contribute to important research
LONDON, September 2023: uMed, the health and research technology company, today announced The Michael J. Fox Foundation for Parkinson's Research (MJFF) has selected its service to support the global expansion of its wide-scale study exploring the link between loss of smell and brain disease. 
The smell test study, which is part of MJFF's landmark brain health initiative, the Parkinson's Progression Markers Initiative (PPMI), will utilise uMed's network of more than 500 primary care provider groups in the UK to engage eligible participants. uMed will facilitate the distribution of 15,000 University of Pennsylvania Smell Identification Tests (UPSIT), a scientifically validated scratch-and-sniff test of smell ability, to individuals aged 60 and older in the UK without Parkinson's. 
Current research into Parkinson's indicates that 100% of major brain disorders are associated with smell loss and 96% of newly diagnosed Parkinson's patients have lost some of this sense. In addition, the condition can precede diagnosis by years or even decades. 
However, the challenge — as with many research studies — is in engaging large patient cohorts that represent a diverse population. While large academic centres and research sites are set up to support research, many struggle to enrol and retain large numbers of patients.  Reuse of limited, local clinical populations can also affect the generalisability of findings to the wider population. 
Across all research, 85% of clinical trials face delays and 30% never get off the ground due to a lack of volunteers. By leveraging technologies such as uMed, it's possible to rapidly and efficiently reach more participants and enable the delivery of larger, more ambitious trials than ever before. 
By partnering with uMed, The Michael J. Fox Foundation can access hundreds of primary care providers whose involvement in clinical studies is critical for the advancements in research. Without uMed, these non-traditional research sites often lack the financial and human capital or the technical tools required to regularly engage their patients while balancing care.  
uMed will send an SMS invite to potential participants, aged over 60 and without a diagnosis of Parkinson's, on behalf of the patient's recognised care provider before taking them to a screening portal. The free and simple scratch-and-sniff tests will then be delivered to consenting participants who will upload their results online. Eligible volunteers will be contacted by a nurse and referred to a clinic site for additional follow-up. Volunteers who join PPMI at a site share critical information through clinical assessments, imaging scans and biological samples over at least five years. 
"Advances toward better treatments and cures for Parkinson's disease require partnership with a diverse, broad base of study participants," says Maggie Kuhl, MJFF Vice President of Research Engagement. "More simple and efficient tools that can deliver participation opportunities will help us overcome barriers to engagement and connect with more potential volunteers. uMed's network and service is a valuable tool in helping our PPMI study drive faster recruitment of representative populations, speeding breakthroughs for all." 
The study, which has started enrollment in the UK, has already seen increased engagement of potential volunteers wanting more information and consenting to receive smell tests at home. To date, a third of patients who have been sent an SMS invitation to the study are clicking through to the study website to find out more information. In addition, 11% have consented to receive a smell test kit at home.  
Dr Matt Wilson, uMed's founder and CEO, comments: "We are proud to play our part in accelerating significant advancements in Parkinson's research. Our technology will help The Michael J. Fox Foundation to reach its goals of driving more than 100,000 UPSIT completions globally. Engaging with a patient cohort of this size is critical if we are to enhance our understanding of this progressive disease and develop advanced therapies to improve patient outcomes." 
Wilson adds, "That being said, we know how hard it is to get impactful research off the ground. Our technical infrastructure and consumer-based marketing techniques enable researchers to develop, manage and engage large-scale patient cohorts in research programs. What's more, we are democratising access to research for non-traditional research sites and their patients who might otherwise lack the technical infrastructure and staff capacity required to engage tens of thousands of patients across multiple studies. The result is that many patients contacted by uMed have never been invited to participate in research before. In a separate Parkinson's study supported by uMed, more than 80% of patients reported they had never been asked to participate in research before."  
The partnership between uMed and The Michael J. Fox Foundation follows uMed's experience in successfully delivering other Parkinson's studies including the Predict-PD study run by Queen Mary University of London (also a PPMI clinical site). uMed increased monthly patient enrolment by 275%, as well as successfully recruiting a large population of patients from ethnic minorities. It is also running an ongoing observational study AccessPD, a next-generation patient registry which is supporting the development of better treatments for patients with Parkinson's.  
For more information, visit www.umed.io.