0
22nd September 2022 8:00 am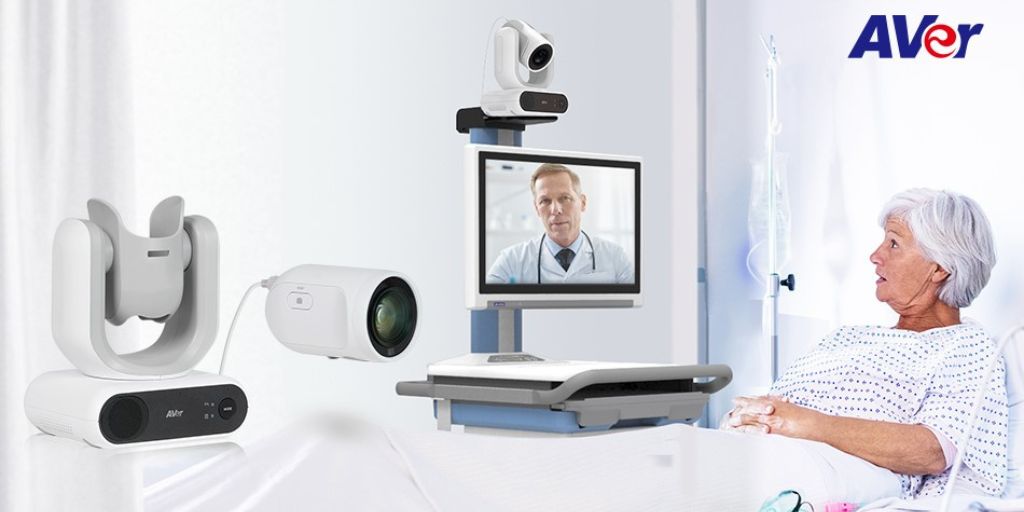 By Rene Buhay, SVP of Sales & Marketing, AVer Europe
The growth of technology within the healthcare industry has greatly advanced over the past few years as a result of the COVID-19 pandemic. This market is showing no signs of slowing down, with the latest trends suggesting that the global video telemedicine market is due to more than triple in size within the next decade. The role of camera technology is pivotal to this growth to maintain accessibility to services, enhance physician-patient communication and keep costs down overall.
Faster diagnosis
Offering video calls as appointments helps doctors and physicians to be more efficient with their time and see more patients faster, enabling speedier diagnoses for patients. Doctors can use visualisers with high-quality optical zoom to capture imagery or video content of medical samples or x-rays to share with patients remotely. Medical professionals can also share images or footage with fellow experts for insight quickly if required, providing patients with faster treatment plans, especially if they have particularly rare or complex ailments requiring second opinions.
Protecting the vulnerable
Telemedicine reduces the requirement for vulnerable members of the population to leave their homes for appointments. Many premium quality cameras offer 4K imaging and wide-angle lenses for doctors and patients, enabling both parties to accurately discuss and share any visible symptoms effectively and agree on any treatment.
Teaching future medical professionals 
Camera technology and the latest pro AV solutions are ideal for delivering telemedicine education to the next generation. Auto-tracking cameras can follow surgeons in operating rooms for live surgery streaming or recorded content for future classes, and hand-held cameras enable them to capture close-up details of procedures for students to learn from.
Telemedicine is undoubtedly a fast-moving area of digital health and holds the potential to transform healthcare for the good of communities globally.