0
25th March 2021 10:00 am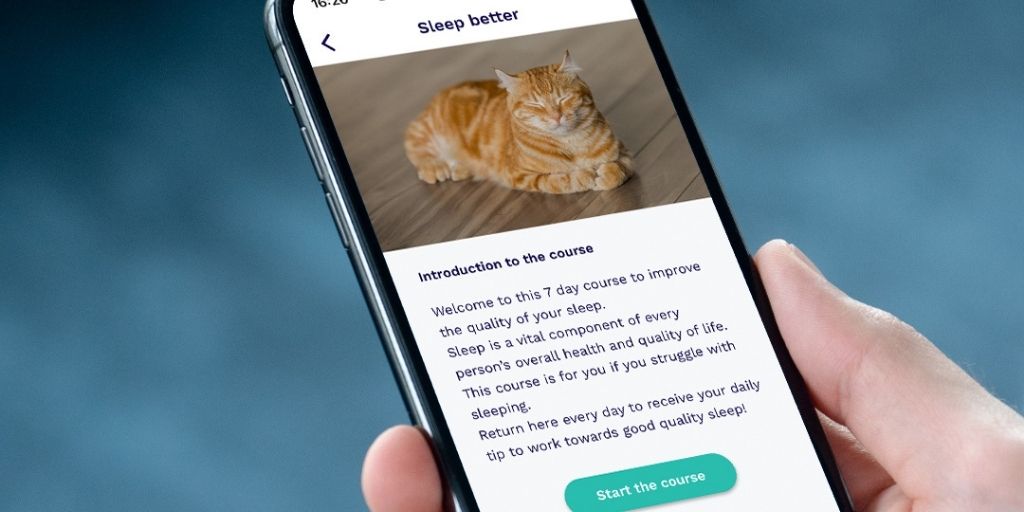 Vinehealth, a platform to improve the quality of life and survival of cancer patients through highly personalised patient support, has today announced it is collaborating with the National Hospital for Neurology and Neurosurgery (NHNN). Together they will empower brain cancer patients to actively engage in their care using Vinehealth's app and current care pathways at NHNN to improve the patient experiences and provide remote, personalised support.
Patients using the Vinehealth platform will be able to report back in a convenient and friendly way through the app, providing collective insight into better understanding the needs of brain cancer patients in COVID-19.
Healthcare faces many challenges due to COVID crises. Patients are experiencing higher levels of stress and anxiety and have less in-person time with their care teams. Brain cancer patients already have a high degree of unmet needs, largely due to the complex and multimodel requirements of their care, which is why this project is needed now more than ever.
Vinehealth offers a solution to these challenges by providing patients with remote digital care enabling them to be more in control, whilst capturing highly relevant data points (symptoms, side effects of their treatment, and medication adherence), and through machine learning-driven educational content provision.
CEO of Vinehealth, Dr Rayna Patel says "It's crucial that we have a good understanding of patients' quality of life so that healthcare services can provide more tailored support and improve outcomes. COVID has accelerated the need to ensure we can engage with patients in their own homes, in a way that's convenient for them. We are delighted to be partnering with the National Hospital for Neurology and Neurosurgery in working towards this goal."
The Vinehealth app allows patients to better track, manage, and understand their care, including their symptoms, side effects, and communication with carers and medical professionals.
Vinehealth's digital platform uses behavioural science and AI to increase the quality of life and survival of cancer patients. The Vinehealth mobile app allows patients to track, understand and optimise their care, supporting them to feel in control and better self-manage. Through this, the Vinehealth platform is able to accurately track high-quality patient data in real-time to inform healthcare delivery and drug development.
The project will be delivered in phases under the IDEAL Framework for surgical innovation at the NHNN. The intent of IDEAL is to improve the quality of research in surgery by emphasising appropriate methods, transparency of data and rigorous reporting of outcomes. The project aim is to ultimately support brain cancer patients to better self-manage, have access to more informed and better care to support their quality of life.
Valuable insights on the effects and benefits of providing remote supported self-management to patients will help reduce the burden on stretched cancer services. It will also provide crucial insights into PROMS data to better understand patient needs and how this data can be integrated into clinical services, supporting triage and enabling more effective outpatient care.
Dr Hani Marcus, the lead consultant neurosurgeon for NHNN, added "Brain cancer is a devastating disease for patients and their families. We are proud to be working with Vinehealth with the aim of enhancing the care of our patients with brain cancer. Our goal is to empower them to take control of their own health through remote digital care, while also providing their clinical team with better information to guide decisions on treatment options. This is an exciting step towards improving our patient outcomes."
Vinehealth was co-founded in 2018 by Dr Rayna Patel and Georgina Kirby. The company has most recently been involved in the Health Hub, a unique partnership between Wayra UK and Novartis Biome UK. Co-designed with the NHS, the Health Hub aims to empower and enable health-tech companies to accelerate innovative solutions which can address key challenges in the healthcare sector.