0
2nd November 2023 12:05 pm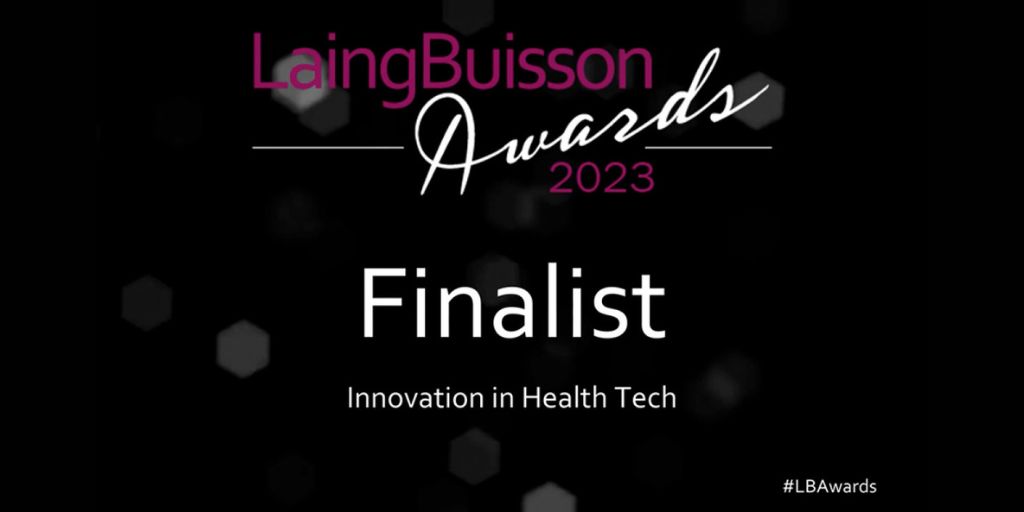 Voice-Care International Ltd is delighted to announce that it has been named as a finalist in the Innovation in Health Tech category in the LaingBuisson Awards 2023.
Now in their eighteenth year, the LaingBuisson Awards celebrate businesses that set new standards of excellence within their industries. The Awards are judged independently and objectively, focusing on the people providing the care as well as their advisors. The Awards Ceremony will be attended by an audience from a wide range of specialisms across UK health and care, with the majority of guests being key decision makers within their organisations, including CEOs and Heads of Healthcare.
This latest accolade comes hot on the heels of Voice-Care winning the Best Healthcare Management Solution category in the Health Tech Digital Awards 2023 earlier in the year.
Philip Jarrett, Executive Director at Voice-Care comments, "As a fledgling company that has made huge strides since its inception in 2020, we are honoured to have been selected as finalists in the LaingBuisson Awards 2023. Our solution represents a ground-breaking progressive transformation in the provision of patient safety and care, so we are delighted with this latest recognition. We would like to pass on our congratulations to all the other finalists and are very much looking forward to attending the Awards Ceremony in London later this month."
Delivering a suite of voice-enabled ground-breaking applications and solutions specifically designed to progressively transform patient safety and care, Voice-Care enables greater staff satisfaction, increased safety and ensures 100% compliance with standardised processes and procedures through the prioritisation and management of the administration of medicines and patient observations with the use of Voice-Directed Technology.
Allowing users to work hands and eyes free, Voice-Care is an easy to use, low-cost and dynamic digital solution which uses two-way speech commands and a custom-built scheduling system, addressing the need to simplify the recording of patient observations directly from the bedside in real time. It also enables clinicians and caregivers to maintain eye contact with the patient, enabling more personalised engagement levels without having to refer to paper notes or documents.
Supporting integration with existing hospital systems, the solution can also be reconfigured and developed to suit the demands of other healthcare applications wherever there needs to be compliant inspections or a patient/carer scenario.
With the ability to add photos, live stream 'how to' videos and record free speech at the end of the observation process, all information is accurately captured in real time, ensuring a consistent and immediate information flow between relevant clinicians and staff without the need to manually record notes, saving valuable time and reducing carbon footprint.
An accompanying Voice-Care secure mobile phone app ensures that next of kin with the correct security settings have real time access to patient updates and progress, reducing the pressure on front-line staff to handle inbound phone calls from concerned relatives which ultimately takes them away from carrying out important tasks and care plans, helping to keep patient care at the heart of everything they do.
The LaingBuisson Awards Ceremony will take place at Park Plaza Westminster Bridge in London on November 16th.
For more information about Voice-Care, visit www.voice-care.com.