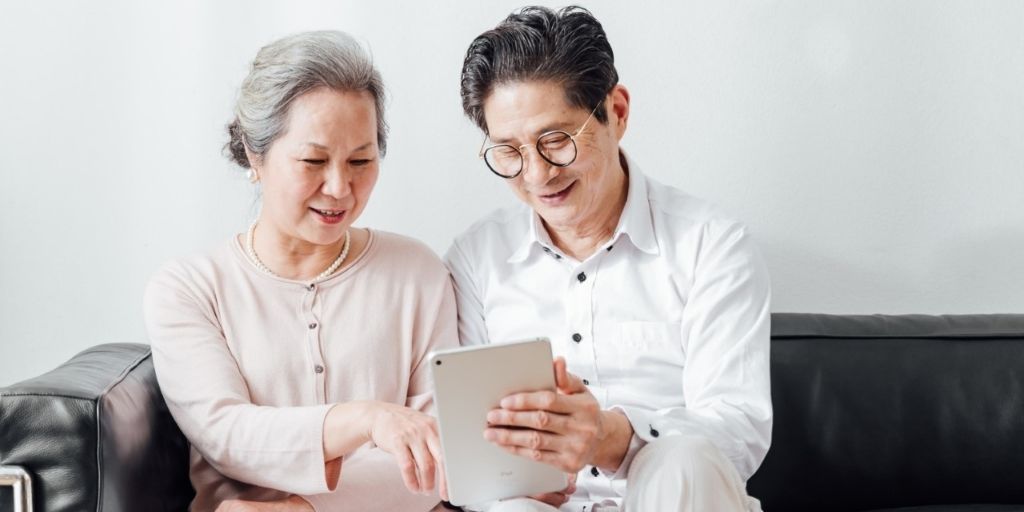 The initial six-month pilot project will see CliniTouch Vie deployed in two large care homes in Swansea Bay University Health Board, Hengoed Park and Hengoed Court, to support patients with dementia and other mental health issues. CliniTouch Vie will enable the Mental Health In-reach team to monitor patients on a regular basis and receive results in real-time to review.
The Welsh Government has funded Spirit Health through the Digital Solutions Fund, managed by Life Sciences Hub Wales through the Digital Health Ecosystem Wales (DHEW) programme, to deliver a co-designed mental health pathway. The technology will be an extra tool for the Mental Health In-reach team and care homes to use to monitor patients. This enhances the delivery of care and allows for early intervention that helps keep people out of hospital and increases health system capacity.
Care workers at the homes will complete the bespoke and clinically-led mental health questions, as well as taking the patient's vital sign measurements daily, weekly or monthly or as specified by the team. CliniTouch Vie will automatically analyse the data and generate a risk-scored list of prioritised actions, enabling the Mental Health In-reach team to intervene and provide urgent care for referrals where required.
By regularly and consistently monitoring care home patients with mental health issues, this technology allows health care teams to triage their patients and know when to intervene. This virtual care gets clinical information back to the Mental Health In-reach team quicker and faster than they would do in a traditional setting, which allows them to rapidly assess a patient and respond as quickly as possible. Moreover, having immediate access to a dashboard of live clinical data on a group of patients enables rapid identification and triage of those individuals most at risk.
Not only does consistent monitoring allow for efficient and effective care, but early interventions also reduce unnecessary hospital admissions and allows patients to receive care in a familiar setting, where they are comfortable.
Fiona Williams from the Mental Health In-Reach team commented "We as a team are excited to be involved in this pilot project. We hope it will help to support the Mental Health In-Reach Team in ensuring the residents that are referred to us receive regular reviews and therefore, enabling us to deliver a more efficient and productive service."
While Dawn Griffin, Directorate Manager for Older People's Mental Health Services at Swansea Bay University Health Board commented "When the concept of this innovative project came to my attention, I seized the opportunity. I strongly believed that this project could have a real positive impact on service delivery between our Care Home In Reach Team and Care Homes. It is a proud moment for Swansea Bay's Older Adult Services. To finally see this project come to fruition is simply fantastic. The co-production between everyone involved has been astounding."
Dr Noel O'Kelly, Clinical Director at Spirit Health, concluded: "At Spirit Health, we are excited to partner with the Welsh Government to expand our technology pathways into a new area, with a clinical mental health pathway to assist care homes. We're proud to play our part and introduce our digital solution, CliniTouch Vie, to help patients with mental health issues and provide them with the support and intervention they need, while reducing pressures on the health system."
CliniTouch Vie is a market-ready remote monitoring platform enabling clinical teams and clinicians to provide remote care for their patients. Digitised pathways include monitoring and management for a wide range of long-term conditions, including COPD and heart failure, as well as support for COVID-19 virtual wards and pulmonary rehabilitation programmes.
For more information about the platform or if you need support to launch a remote monitoring or virtual ward service, visit www.spirit-health.co.uk