0
7th April 2021 12:00 pm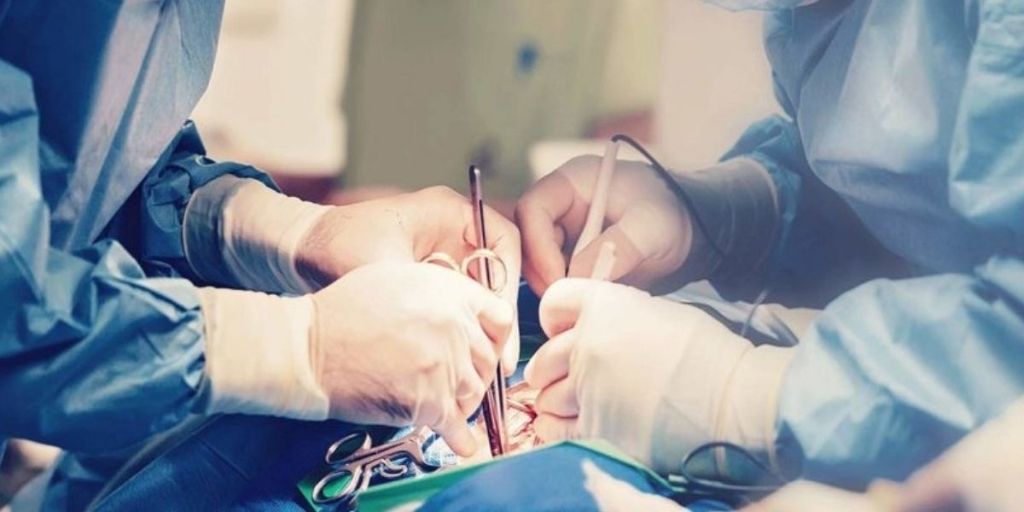 Analysis from the British Heart Foundation paints a worrying picture for the state of vital heart operations. The charity reported that the pressures caused by the Covid-19 pandemic have resulted in 12 000 fewer heart operations than expected taking place in England in the year to November 2020.
Delays in patients getting treatment or referred for surgery have also contributed to 5 000 excess deaths during Covid-19. And there are fears from leading medical professionals that unless the backlog of postponed or cancelled operations is eased, many more patients will be affected.
Mark Bailham and Mark Woolley, from leading cardiology equipment supplier Cardio Solutions, part of the Healthcare 21 Group, explore the role the private sector has in supporting patients during one of the most disruptive periods in UK heart care and the steps needed to prevent lives being lost due to a backlog of operations.
As a country, we are still yet to fully realise the lasting impacts of the Covid-19 pandemic in other areas of healthcare, like cardiology. Just as with almost all disciplines, there is a danger that the backlog of cardiology cases brought on by Covid-19 will lead to patients being unable to get the treatment they need and putting their lives at risk.
Cardiovascular disease (CVD) still remains the most common cause of death across Europe, according to the most recent available data , and with the number of deaths relating to heart conditions increasing, hospitals urgently need support in terms of additional funding to coincide with the continued supply of devices from the private sector in order to cope with greater demand placed on all areas.
Disruption is being seen at all levels of cardiology, from early intervention through to procedures such as coronary bypasses and stent insertions. Whilst the efforts of hospital staff have been nothing short of heroic, delays to operations such as these will cost lives. This can be minimised through the rapid deployment of devices from geographical locations which have a higher level of consignment stock and working efficiently to ensure a hospital has enough resources to manage what is still yet to come.
In the early days of the pandemic in England, the NHS relied heavily on the private sector by 'block booking' private hospital capacity in an effort to free up some 30 000 general and acute beds, allowing postponed treatments to continue when the pandemic first began in England. However, according to a report published earlier this year, that capacity went unused in some locations, subsequently drawing concerns about value for money from the Treasury.
If the backlog of cardiology cases is to be cleared, the relationship between hospitals and the private sector needs to take a step further and include better incorporation of data. Data has a role at every stage of the supply chain, from giving a detailed overview of how much stock of a particular device is ordered by individual trusts to where the device is manufactured and supplied from.
This, in turn, needs to be married up alongside the hospital's data, such as how many patients are expected to undergo a certain operation and how many specialists are available to carry out these procedures. Naturally, these figures will vary by region, however the data both sides share with each other, in real-time, ensures local services do not order more resources than required, and allows decisions on which operations to prioritise made easier, therefore reducing monetary costs and taking further pressure off the NHS.
Similarly, this data would allow hospitals to identify which non-Covid related treatments have the most cases to be cleared and achieve the right balance between the staffing resource needed to operate specific devices, how many procedures can be carried out in a particular timeframe, and aid decision-makers in understanding capacity should there be another increase in Covid-19 cases.
This approach is similar to one referenced in the British Medical Journal, which points to a "mismatch" in comparing the levels of supply and demand for planned surgical care across England. The study, published in October 2020, made a case for bringing low-risk elective procedures across 16 wider geographical areas, which enabled supply to become more flexible according to the demand within that particular field. It also found that while patients understandably prefer the familiarity of their local trust, more than a quarter (27%) would be willing to travel further afield to have treatment if faced with a long wait, and more often than not, complex procedures mean travelling to a specialist trust outside of a patient's normal catchment already.
What the study highlights is that by investing in resources according to real-time demand, suppliers can deliver the right amount of equipment and healthcare professionals at both community and hospital settings can come to the right solution which enables their patient to get the necessary treatment without feeling as though they are putting pressure on an already stretched NHS – one of the main reasons people have cancelled appointments or not sought treatment.
Make no mistake, however, addressing the backlog of operations will not be instantaneous.
Suppliers must continue to work closely with hospitals and be prepared to react to sudden changes in demand. Bringing in more devices is not the ultimate solution, especially with the uncertainty around Brexit, but with the sharing of information, everyone across the healthcare sector can at least play their part in preventing more lives being lost due to the backlog of medical procedures.