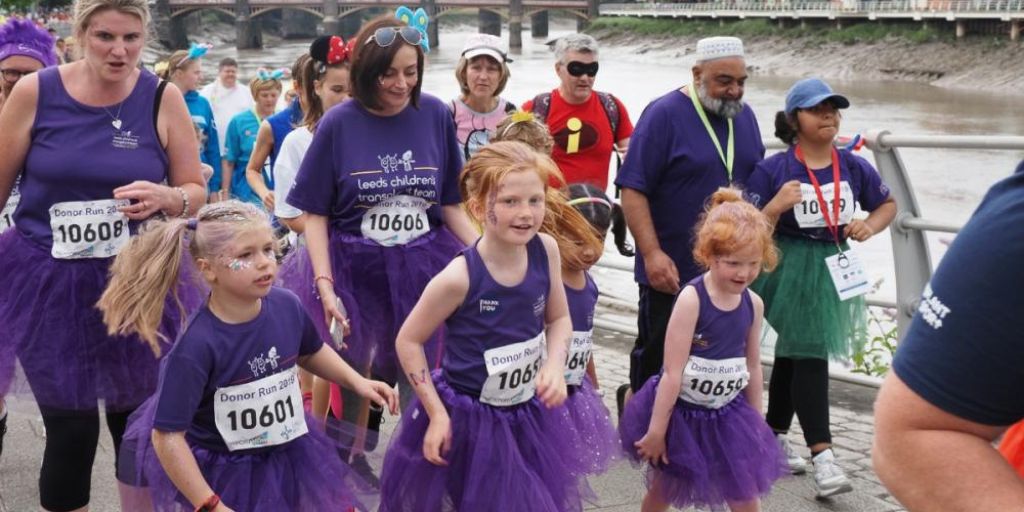 Leading healthcare company B. Braun Medical Ltd has become the official medical and welfare sponsor for the most significant physical gathering of transplant patients since 2019
Thousands of transplant patients, live donors, supporters and guests will arrive in Leeds for the Westfield Health British Transplant Games later this month – the biggest celebration of organ donation and the gift of life that the UK has seen since 2019.
B. Braun, one of the world's leading manufacturers of medical devices and pharmaceutical products and services, has signed up as the Games' official medical and welfare sponsor. The Sheffield-based company will provide vital support, including some first aid, hygiene and disinfection products that organisers need to run the event.
The British Transplant Games is the flagship event of charity Transplant Sport and comprises over 24 sporting events which will take place in venues across Leeds between July 28 and 31. Following years of UK lockdowns and shielding, the transplant community is looking forward to reuniting again, with the reassurance that they can do so safely.
B. Braun's Avitum UK division provides the NHS with a complete solution for Haemodialysis products and services. It operates 9 UK dialysis centres, working in partnership with Trusts to address capacity demands and patient choices for Haemodialysis in the hospital, satellite unit and home.
The organisation already has close ties to the Transplant Games and recently appointed its first-ever patient advocate to support those currently on dialysis at one of B. Braun's five dialysis units across South Wales.
Shaun Ruck, 36, was born with kidney dysplasia and relied on dialysis three times a week after two failed transplants. Shaun's personal experience of dialysis puts him in the unique position to offer support to patients currently undergoing treatment.
Shaun, who has just had his third kidney transplant, is no stranger to the British Transplant Games. He is the team manager of the Wales transplant football team and competed at the last physical Games in Newport in 2019.
Chris Ibbotson, head of UK marketing and sales communications and services at B. Braun, said: "B. Braun provides medical aid to hundreds of patients every day, and now we're honoured to be able to support the British Transplant Games this year, an event which promotes such important messages around organ donation and the gift of life that it provides.
"It's been a challenging couple of years for the transplant community. We're proud to help them feel comfortable enough to attend the event safely and give them the chance to reunite with friends to celebrate.
"The work Shaun has been doing for B. Braun Avitum has been invaluable, and we're looking forward to supporting transplant patients on a bigger scale in Leeds this month."
For more information on the Westfield Health British Transplant Games and how you can get involved, visit: https://www.britishtransplantgames.co.uk/