0
19th July 2023 12:02 pm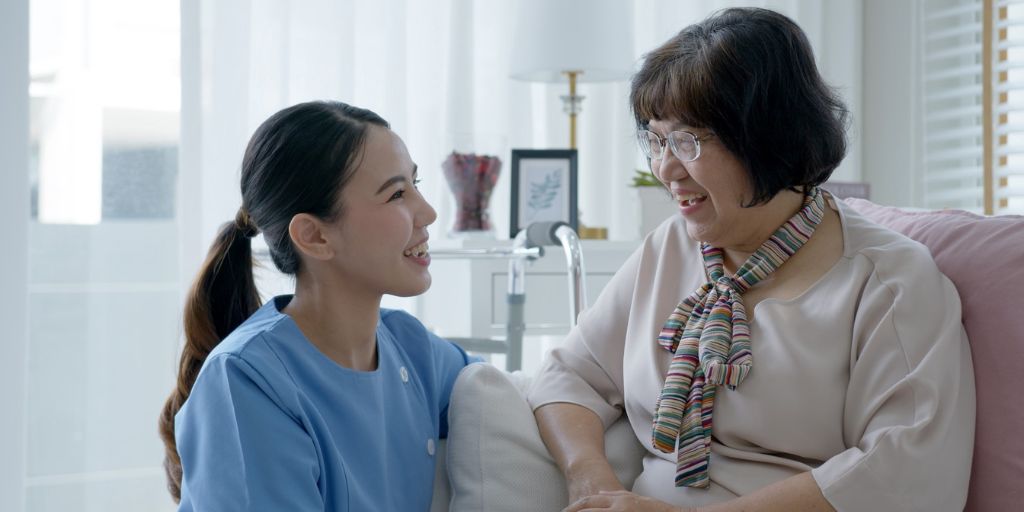 The historic close control retained by hospital pharmacy departments over clinical homecare provision means that clinical teams lack understanding of how the system works, the options open to them and the services it can provide to their patients.
That's the message from one of the leading providers in the sector, which claims that misunderstandings among clinical teams about how the Clinical Homecare system works has left many clinicians unaware that they have a choice of which providers to work with.
"Part of the NHS and pharma strategy towards homecare is to have multiple providers," explains Chris Carver, Deputy CEO of Healthnet Homecare. "So if a clinician or their patient is not getting the level of service that they want, it's perfectly within the clinician's remit to move that patient to another provider that can deliver a better service. But not many realise that this is an option to them."
The Clinical Homecare sector has been growing at over 20% year on year in the UK with the NHS Five-year-forward view anticipating the further extension of Clinical Homecare Services to treat patients in community settings. Clinical Homecare currently accounts for £2.1bn or 30% of the NHS secondary care medicines budget, which would rise to 60% if extended to all medicines known to be suitable for homecare. Because these services are overwhelmingly funded by the pharma companies (estimated at 85% of all patients served), as a way of differentiating their products in the clinical environment, it costs the NHS no more than any other medication, as they are buying it at the same price. Indeed, in some cases, by delivering care in a home setting, providers are even saving the NHS money by reducing pressure on NHS staff and resources.
Speaking recently to the House of Lords Public Services Committee, Alison Davis, Chair of the National Clinical Homecare Association, reflected on this.
"There is clearly a disconnect between the NHS clinical and pharmacy teams, which can result in patients being provided with unrealistic expectations of the services provided by homecare organisations," she said. "The standard specification for homecare lays out the expectations of the referring hospital and the homecare provider, but these are rarely seen by the clinical teams. For example, patients do not always understand why the medicines cannot be posted through their letterbox or left in their porch. Governance and pharmacy regulations prohibit this type of activity. So the problem is multifaceted.
Further misunderstandings exist around how clinical homecare services are funded.
"Part of that misunderstanding stems from people reading about enormous contracts being awarded to clinical homecare companies," says Carver. "But generally more than 95% of the value of that contract will simply passed-through drug costs, which, even then, the NHS may not be paying directly for – more than 85% of the services are funded by the pharmaceutical companies, so in reality, aside from what's tied up in the cost of the drug, many services are being provided at minimal cost to the NHS."
"Homecare, when it is done well, is great for everyone who is involved," continues Carver. "It's where patients want to have their treatment. The worst place for patients to go is to hospital if it is unnecessary.
The clinical homecare industry in the UK probably saves around four million pairs of feet walking through the front door of an acute NHS trust every year. And now, with all the challenges around NHS capacity, Covid backlogs and everything else, unless clinically you must go to hospital, the best thing the NHS can do is keep people away from hospitals."
This, Carver adds, is also very much the direction of travel that the Government has had for a while about providing care close to home, with clinical homecare provision an integral part of delivering care away from the acute setting.
"There are between 550 and 600,000 patients currently receiving clinical homecare in the UK so a very small percentage who may not have had a great experience is still many people and, obviously, that needs to be addressed. But if you look at those cases in the context of the overall provision, clinical homecare works extremely well for most patients."
Homecare, though, is actively helping to ease NHS backlogs.
"Some of the services that the clinical homecare sector provides means patients don't need to go to hospital just to pick their medication up," continues Carver.
"But it's more than that. Through clinical homecare, we can teach patients to self-administer, we can monitor them and provide ongoing support in the community, so they don't have to go to hospital. And if a patient isn't having to go to hospital, the resources available in that hospital can be put to good use doing something else."
"During Covid, for example, a couple of new products came to market for severe asthmatics. At that time, the last thing you wanted was severe asthmatics going into hospital. These products were launched, and thousands of patients were initiated onto new, brilliant treatments without having to go into hospital through the Clinical Homecare provision. This would have been great in normal times, but during Covid, it was essential."
"With the NHS, one size simply doesn't fit all," adds Carver. "This is all about delivery of capacity and out of hospital care, but part of the problem is that there is no one, single NHS. It's fragmented. It doesn't provide national services. So, if you're looking to deliver services across the whole country for different patients with equity of access at scale, it cannot be delivered by the NHS. Homecare is only going to become more essential to achieving that aim of providing capacity and moving care closer to the patient."