0
17th January 2022 11:08 am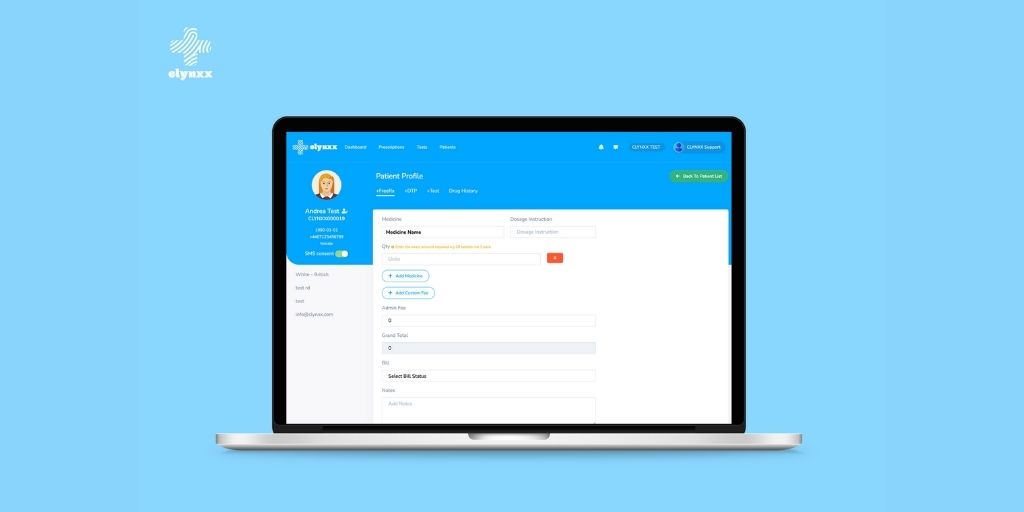 Clynxx is a UK based electronic health records system allowing users to use practice management features and create electronic private prescriptions. Clynxx uses FreeRx® technology to create regulatory compliant electronic private prescriptions. FreeRx® is recognised by the NPA as the UK's official electronic private prescriptions system.
Clynxx provides users with a full suite of features that satisfy the needs of a standard regulated clinic. The features on the system can be used to demonstrate compliance during application with regulators. Clynxx makes it easy for prescribers from any background to start caring for their patients instantly. This is made possible by our access to GMC and GPhC records and automated biometric checking service. No upfront fees are required and no contract is required.
Features include:
Automated calendar scheduling
Electronic private prescriptions
Nationwide blood tests and scan ordering
Invoicing
Video conferencing
Signed Letters
Patient profile management
Automated Calendar Scheduling
Create services and assign them to a room or a doctor. Patients will now be able to book your services directly from the web. Clynxx will do all the work to ensure your schedule is as efficient as possible.
Electronic Private Prescriptions
FreeRx® is the UK's official electronic private prescriptions system. Send electronic private prescriptions instantly to patients via email and SMS. Electronic private prescriptions created using Clynxx are fully compliant to the Human Medicines Regulations 2012 section 217 & 219 compliant.
Prescriptions created using Clynxx can be dispensed at any pharmacy including independent pharmacies, Tesco, Well, Lloyds, Morrisons and many more.
Nationwide blood tests and scan ordering
Order blood tests for your patients anywhere in the UK. Select from an option of self-test kit, partner clinic or nurse home visit sample collection. CQC registered labs.
Diagnostic scan partner sites ensure that your patients are, on average, no more than 10 miles away from a scanner. A complimentary report is sent with every scan result.
Invoicing
Collect admin fees. Send custom invoices. Receive automated payouts directly to your registered bank account within 5 working days.
Secure Video Rooms
Host secure video appointments with your patients using our built-in video conferencing feature.
Users can learn more by visiting clynxx.com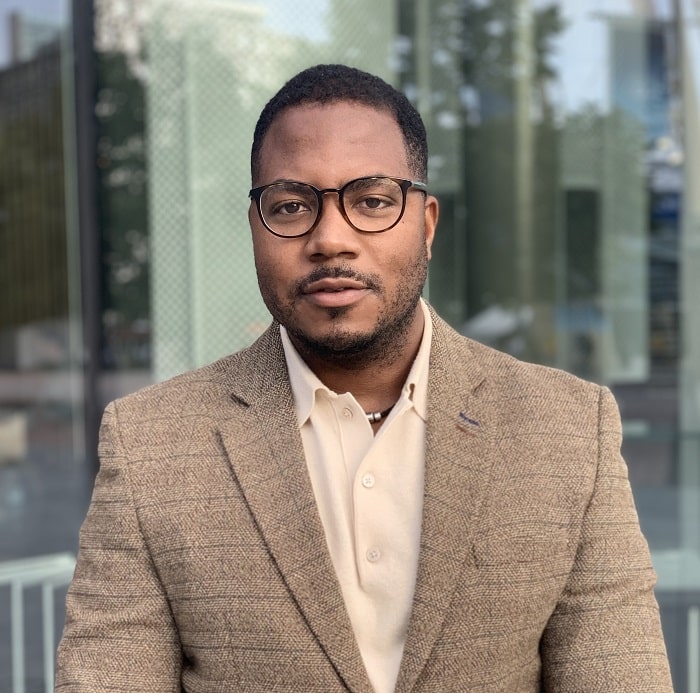 Tuck Muswizu MRPharmS, Founder of CLYNXX LTD.
Tuck is a pharmacist with the intent of understanding the cores of successful operation within the pharmaceutical industry. Providing maximum benefit to both the industry and the patient, globally. He is a member of The Royal Pharmaceutical Society. Tuck enjoys learning about technology, preventative medicine and reading about diverse subject matters.