0
16th October 2020 8:00 am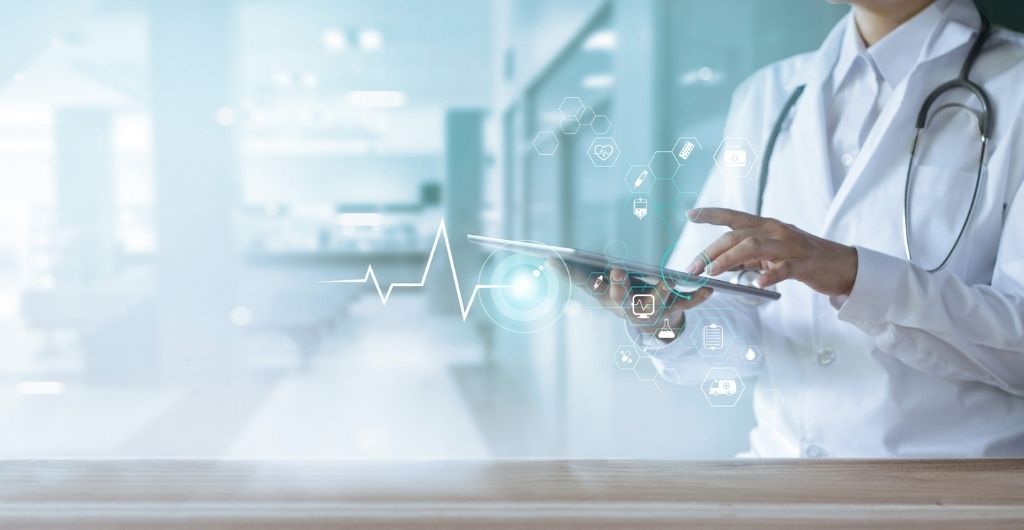 Penny Pinnock, Sales Manager – Healthcare & Public Sector for Siemens Financial Services in the UK examines the benefits arising from the adoption of digitalised technology in patient care and explores how healthcare institutions can leverage digital transformation through asset finance.
Ageing population and changing demographic trends put mounting pressures on healthcare systems all over the world – a pressure that is further exacerbated by the current health crisis and its economic impact. In particular, health systems face growing demands associated with the proliferation of non-communicable diseases, also known as chronic illnesses. In the UK, around 15 million people live with a long-term condition 0and it is estimated that 2 million Britons will be living with four or more chronic diseases within twenty years.
In this rapidly changing healthcare landscape, early and timely patient diagnosis has become more crucial than ever to spot warning signs of future chronic diseases. Early symptoms detection and anticipatory actions can minimise the risk of chronic illnesses with a consequent reduction in the need for radical and intensive treatments.
Preventative medicine is gradually shifting the focus from disease treatment to disease prevention alongside the maintenance of good health and wellness. Digital transformation is a key enabler for disease prevention and patient care management. Early diagnosis and preventative medicine, for example, play a crucial role in cancer diagnosis and treatment.  Early stage detection can reduce the mortality rate and mitigate other health effects. Statistics show that when diagnosed with ovarian cancer at the earliest stage, 90% of women survive their disease for at least five years, compared to the 5% diagnosed at a more advanced stage. It is estimated that further improvements in the use of digitalised data and AI tools could result in 50,000 more people having their cancer diagnosed at an early stage within 15 years.
The UK government clearly understands the life-saving potential of early diagnosis and the benefits arising from digitalised healthcare as it recently launched an Accelerating Detection of Disease programme. The programme aims to harness the potential of artificial intelligence and the data revolution to transform prevention, facilitate early diagnosis and enhance treatment of chronic illnesses.
A new generation of digitalised diagnostics equipment is also set to change the way patient care is administered and managed. Functional, innovative CT and MRI scanners are pivotal in terms of diagnostics efficiency optimisation and enhanced treatment, but also crucial in terms of patient experience.  Often, when undergoing an MRI exam, a patient's anxiety can lead to involuntary movements. These movements risk undermining the quality of the scan, thus resulting in delays and, often, additional costs.  New MRI solutions can improve a patient's experience, preventing claustrophobic feelings and completing MRI exams faster without compromising image quality.
However, when it comes to the delivery of diagnostics services the UK faces multiple challenges, especially in light of the current healthcare crisis. In terms of cutting-edge medical imaging equipment, the UK lags behind most OECD countries, with at least 14% of CT scanners and 34% of MRI scanners being 10 years older or more in England alone. This is against a backdrop of growing demand for imaging examinations across England, which has increased by 10% (CT) and 8% (MRI) respectively in the past year alone.
Access to the latest diagnostic equipment and technology is crucial in order for healthcare organisations to keep pace with digital transformation and ensure the delivery of improved patient care. However, at a time when healthcare funding is under pressure, investing in these new diagnostic technologies can appear to be out-of-reach to some healthcare facilities. The latest research from Siemens Financial Services (SFS) shows digitalised and/or mobile diagnostics is a priority area for investment and estimates the cost of investment to be £1.17 billion investment in the UK across the five-year period 2019-2023.
Specialist technology finance solutions such as transition finance, technology upgrade and pay-for-outcomes options are gaining increasing acceptance as a means of enabling cost-effective investments in new technologies. Pay-for-outcomes arrangements such as lease agreements which deliver fixed monthly payments over the financing period, or Managed Service Contract arrangements that guarantee an agreed level of equipment uptime, are increasingly popular. Such financing solutions spread the cost of the technology over an agreed financing period. Finance payments are arranged to align with the expected benefits that result from the use of the technology, such as improved operational efficiency. By removing the need for a large initial outlay, finance arrangements like these can help improve cash flow and working capital.
Healthcare financiers who have an in-depth understanding of healthcare technology and its applications can provide these tailored financing packages. SFS provides cost effective financing solutions for a wide variety of medical equipment and technology, enabling healthcare organisations to acquire the solutions they need without having to commit precious capital budgets.
The collaborative work between SFS and Siemens Healthineers provides perhaps the best illustration of the sheer range of integrated financing solutions available from specialist providers in today's marketplace. This includes flexible leasing arrangements that enable the acquisition of particular equipment, through to enterprise-wide arrangements where Siemens Healthineers provides data-driven consultancy to drive sustainable improvement, enabling technology, training, maintenance and support, technical staff (where required), even facility design and associated building works – all wrapped up into a single, transparent annual charge.
Having access to the latest digital equipment has the potential to speed up patient diagnosis, freeing up staff time while also easing the burden on health systems. By choosing to work with a specialist financier, healthcare facilities can harness the benefits of digitalisation, taking important steps towards the delivery of improved patient care.