0
11th July 2022 10:50 am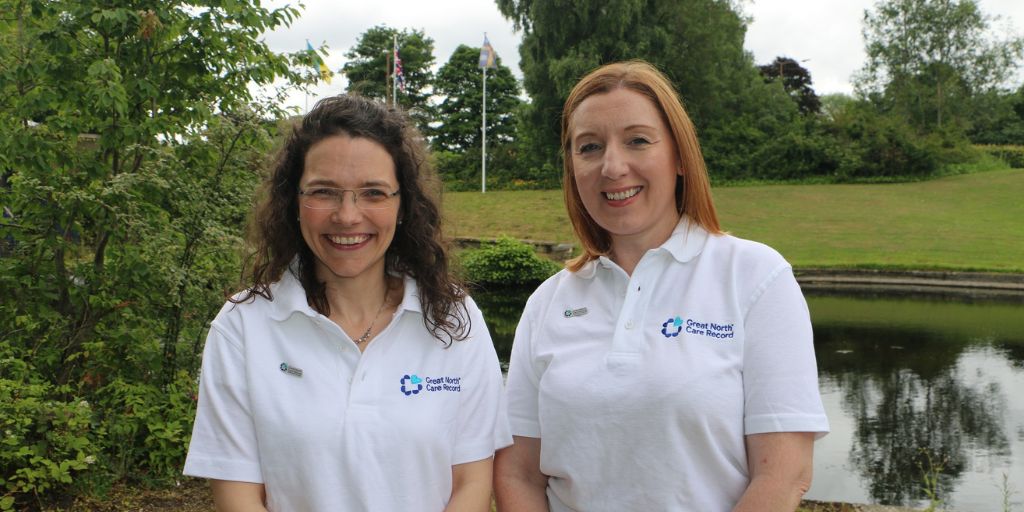 "A great step towards better integrated care across the region"
Durham County Council has become the second local authority in the region to share social care information through the Great North Care Record (GNCR) – helping improve health and care support for people.
Adult social care staff is now able to share selected information about a person they are supporting, such as key medical and care history and details about any equipment or adaptation they require. The authority joins Sunderland City Council, which connected its adult social care services to the GNCR last year (2021). The GNCR safely and securely connects patient information across a range of health and social care organisations throughout the North East and North Cumbria.
People who use health and care services require more joined-up care than ever to meet their needs. This will therefore will significantly improve the quality of care for people and sense of satisfaction for staff. The GNCR has facilitated a more joined-up approach between health and social care. It gives health and social care professionals access to the right data and technology to make more informed decisions and helps create a more agile workforce with care workers and nurses easily moving between roles in the NHS and the care sector. Durham County Council has worked incredibly hard on its data sharing connection – the data shared is closely aligned with the Professional Record Standards Body (PRSB) and offers a real-time, on-demand, feed. It follows the release of the Government's People at the Heart of Care: adult social care reform white paper, which sets out ambitions for health and social care professionals to have access to more information in order to provide the best possible care.
Every health trust, out of hours provider and Clinical Commissioning Group in the region, as well as the North East Ambulance Service, is now connected to the GNCR. Newcastle, North Tyneside and Gateshead councils are all able to view data on the shared record – with more organisations to follow.
Staff in the North East and North Cumbria with access to the system are viewing shared records more than 377,000 times a month, according to latest figures.
Dr Phil Stamp, emergency medicine consultant at Northumbria Healthcare Trust and the regional clinical safety officer for the Great North Care Record, said: "Providing safe effective care is very important to me. I continue to be impressed and grateful for the increasing levels of information available to our health and social care staff, through the GNCR to improve care in the region.
"An increase in local authority information within the region's shared care record means that health and care staff will, with appropriate safeguards, be provided with a greater depth of understanding of the needs of their patients, citizens or clients.
"Local authority information in particular is very valuable as it contains a record of caring needs and details which helps support the care of the some of the most vulnerable among us, so the addition of Durham County Council's information is a great step towards better integrated care across the region."
Cllr Paul Sexton, Durham County Council's Cabinet member for adult and health services, said: "It is important to us that our residents have a positive experience of health and care services and the sharing of information through the Great North Care Record will help us to achieve this.
"Ensuring that we are sharing key critical information safely and appropriately about the people in our care will help to inform clinical decision-making and, ultimately, have a positive impact on the quality of care that our clients receive.
"It will also support health and social care staff in other sectors across the region. This partnership approach is key to connecting health and care services, meeting the needs of those who live in County Durham and helping to improve people's health and wellbeing.
As part of the GNCR project a new ambassador programme was recently launched by former athlete and broadcaster Steve Cram, an active supporter of the project.
The ambassadors are representatives from various organisations which use the GNCR and their role is to help spread the word about the benefits of the system both to staff and, ultimately, patients.
Steve said: "It's really important that the GNCR continues to grow and develop, continuing to make a massive difference to health and social care in the region.
"It is particularly important to me on a personal level because when my Dad fell into poor health I found I had to constantly retell his story to healthcare staff, which was very frustrating having to start from scratch every time.
"In this modern world of technology we now live in I can't believe that should be the case. Sharing of information and creating a safe and access to appropriate data to assist us at critical times in our lives is something I'm passionate about supporting."