0
21st October 2020 3:00 pm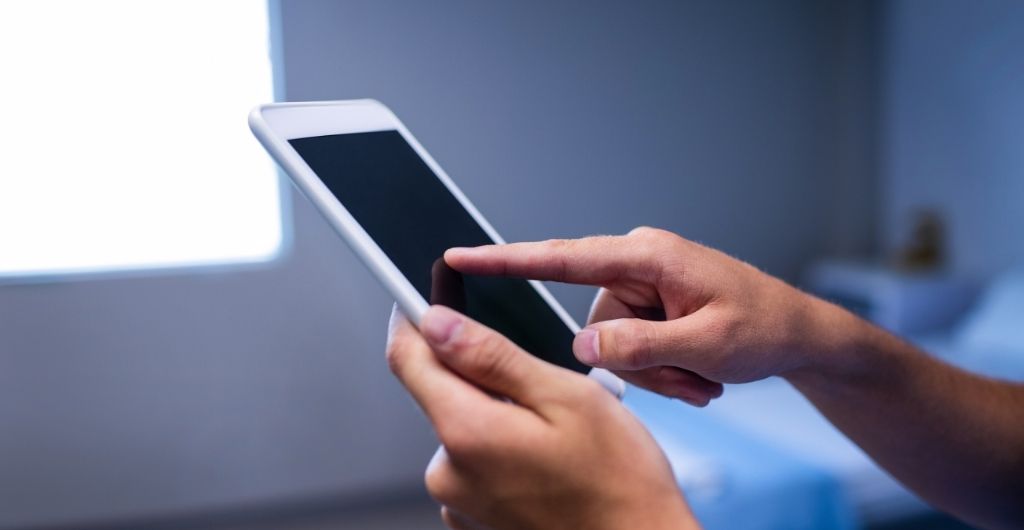 We have talked for years about how digital technology creates the opportunity to reshape healthcare. From improved communication linked to faster and more accurate diagnosis, treatment and discharge, to harnessing data to allow for more personalised, timely and effective care and enhanced patient flow, and digitising traditional paper-based, manual processes to give back time to care; the potential benefits are evident to everyone engaged in any way with our health service.
Realising these benefits has often been slow and frustrating; largely a result of systemic lethargy in the face of challenges that require new ways of thinking and new ways of working. Yet, the experiences of the last months have shown what is possible.
Driven by necessity in the face of the COVID-19 pandemic, the NHS demonstrated unprecedented capacity to respond to urgent need to support and protect vulnerable patients and frontline staff.
From Trusts utilising digital tools to predict PPE numbers for staff, to those applying analytics to digitally track potential and positive Coronavirus infections of patients during the pandemic, and those who set up virtual training sessions to upskill clinical staff to be able to work on Covid-19 wards, rapid transformation at every level of the acute setting. Meanwhile, within community and primary care, technology became relied upon to ensure that non-acute patients could still attend crucial doctors and health appointments, albeit virtually.
However, as Deb Sutton and Dan Wadsworth, TeleTracking UK, argues, while the move to a more digitally-enabled NHS is both a positive and welcomed step forward – it is the engagement and training of frontline workers and, importantly, their empowerment to make changes from bottom-up, that is key to achieving the full benefits of digital solutions.
Digital transformation – small changes for big impact
Digital transformation sounds overwhelming; when there is so much to change, it is hard to know where to begin. It is perhaps, therefore, little wonder that delay has not been the result of rational choice. Nonetheless, it is a source of frustration for many that the NHS, a pioneer of universal healthcare, has been slow to adopt and apply digital technology and that – where it has been adopted, it hasn't always delivered the expected benefits.
In many cases, this is because making a technology investment at an organisational level, with a deployment or implementation roadmap that doesn't understand or address the challenges and needs of those in the frontline, won't make enough of a difference. True digital transformation needs support from people who have worked within, and understand, those frontline departments along with support from C-level hospital executives to truly adopt a more digitally inclusive culture.
Indeed, the changes that were seen during the height of the pandemic were mostly a result of frontline workers having the power to make decisions for local improvements: most were small individual changes that when combined, together made a big impact.
Understanding the need for change
Before digital transformation can occur, the need for change must clearly be identified and understood, and this process needs to begin from the bottom-up. For example: How is improving patient flow with technology going to improve your day as a frontline nurse? It is going to release time back to you to care for your patients instead of manually managing the hospital bed estate. How is deploying an automated portering solution going to affect you as a hospital clinician? It's going to remove the frustration that you feel when you have patients to care for, but you also have to manually make phone calls to request a porter, often finding the line engaged. So not only are these digital solutions going to improve overall hospital targets and patient outcomes, they are going to make a tangible difference to frontline workers too.
Crucially, it's also important to ask and listen to everyone on the frontline: What frustrates you? What process is restricting your time to care? How can we help to support you in improving patient outcomes? How can we empower you to make changes? Often a series of small 15-second actions undertaken by those on the ground can result in achieving wide-scale change.
Executing the change
Once the need for change has been identified and understood, it becomes crucial to empower frontline staff to implement the changes; in other words: be the change. Alongside, it's important that staff on the ground receive the right support, training and education on how to successfully make the changes required. Initiatives like the 15s30m change platform, supported by a specialist implementation team, can help administrative staff, porters, nurses and clinicians to identify how they could spend a few extra seconds on a task which later saves someone else 30 minutes or more. In doing so it reduces frustration and increases joy.
For example; if a Trust is to invest in a real-time location system (RTLS) paired with a centralised care traffic control centre to improve patient flow, it requires those on the ground to proactively support the change by carrying out small 15 second tasks that will maximise the effectiveness of the investment.
When patients are admitted and badged using a real time locating system, a Trust can track all patients from admission to discharge. So, something as simple and as quick as dropping a patient badge in the drop box on discharge has multiple knock on effects that not only benefit patient outcomes but also frustration among frontline workers. From automating the request for a bed cleaner – no more wasted time making frustrating phone calls, to reducing the burden of paper based workloads. This 15 second task can give up to 189 hours a week back to care. Importantly, it's about educating the people on the ground to the benefits and then enabling them to collaboratively work together to adopt a system that works for them to execute the change consistently.
Getting better never stops
Sustaining change and continuously adopting small actions is key to long-term digital transformation. Empowering frontline workers to develop their own strategies for change is the only way this can be achieved. Different Trusts will work together with an implementation team to find what works best for them, but for some, encouraging small initiatives such as handing out badges to indicate that a team member has undertaken a 15 second mission can encourage sharing and fun, and a culture begins to form whereby you're recognised for making somebody's job easier, and that you're enjoying work. Small achievable actions can have a huge impact, not only on patient outcomes but on frontline workers too: it's about educating, unlocking and empowering them to make change.