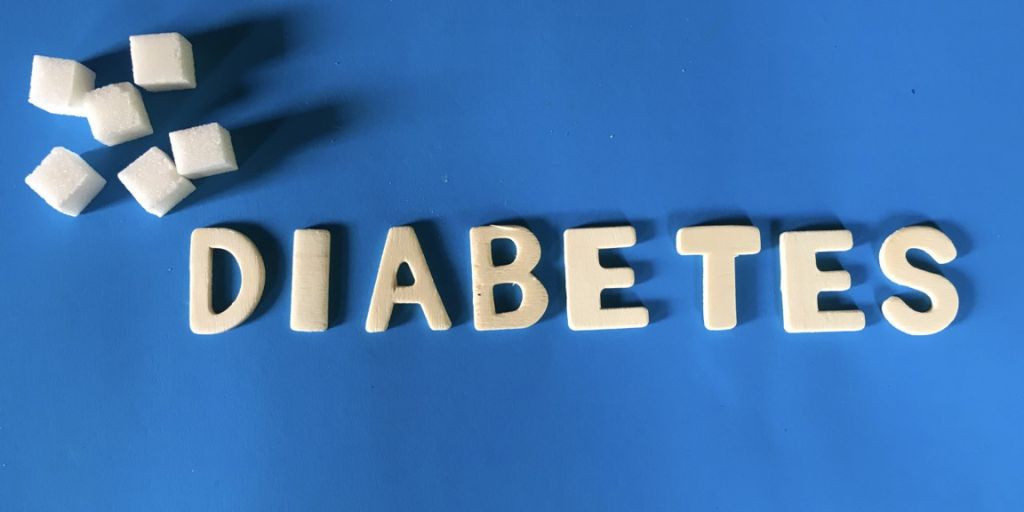 During (National) Diabetes Awareness Week from 13 to 19 June 2022, Neuropad® a 10-minute pain-free screening test for the early detection of diabetic foot syndrome, a condition which can lead to serious complications such as foot ulceration, and amputation is raising awareness about this condition. Foot complications are the most feared of all the complications of diabetes, however, alarmingly, 30% of people with diabetes are unaware that foot complications are common and serious if detected late. Another sobering statistic is that the five-year mortality post amputation is worse than most common cancers and much higher than breast cancer.
Nerve damage to the feet is a common complication of diabetes, but often goes unnoticed. Neuropad helps solve this problem with a simple colour change test, that provides an early warning sign.
Neuropad believes in 'prevention is better than the cure' and is supported by the Paula Carr Diabetes Trust and has also recently been recommended by the National Advisory Panel for Care Home Diabetes (NAPCHD) in its new national guidance for care home operators and their staff. Neuropad doesn't need a healthcare professional to apply the test and people can easily do the test at home unaided.
The NAPCHD new national guidance, has been created by an eminent panel of UK healthcare professionals led by Professor Alan Sinclair FRCP. The panel included Professor Gerry Rayman FRCP, MBE, a well-known and respected expert in diabetic foot disease and pioneer of the Touch the Toes Test (TTT) for the detection of sensory neuropathy, which is a complementary test to Neuropad. The new guidance recommends care home staff to screen residents with diabetes at risk of developing peripheral neuropathy with Neuropad in conjunction with the TTT. Half of all people with diabetes may develop peripheral neuropathy, including peripheral autonomic neuropathy. Often complications develop before treatment starts and early identification of possible problems is an advantage, allowing interventions to start early.
UK government data – published by the Office for Health Improvement and Disparities – looked at the three years leading up to the pandemic. It found 13 out of 135 local areas in England had significantly higher rates of foot amputations. It is believed up to 80% of foot amputations could be avoided with better care.
The charity Diabetes UK has stated that these figures were "incredibly concerning" and the figures "shined a light on the scale of the crisis facing diabetes care." It warned access to support was likely to have become worse during the pandemic. A recent report by the charity said lives would be needlessly lost because of disruption to services over the past two years.
80,000 people in England have a foot ulcer each year and 8,000 lose a limb because of diabetes. These types of amputations are a sign patients have not received adequate care, as poorly controlled diabetes increases the risk of foot ulcers and infections. It costs NHS England £1.1 billion in direct medical costs alone. Neuropad believes it is a ticking time bomb, which gets worse each year by between 15% and 20%.
The Paula Carr Diabetes Trust is an independent charitable trust supporting people in Kent & Medway living with diabetes. It has been using Neuropad in its centres, where diabetes specialists provide integrated care, treatment, screening, and health education for people living with diabetes in their areas.
Gary Fagg, MBE, Chairman of Trustees at the Paula Carr Diabetes Trust says, "If you have diabetes your feet need special attention, because diabetes can reduce the supply of blood to your feet and cause a loss of feeling. People may not notice that they have lost the feeling in their feet so there is risk that a minor injury could develop into serious complications, including amputation due to gangrene. This is where Neuropad comes in, a simple pain-free patch test for the feet, will help people avoid and detect any problems early on. The COVID-19 pandemic has affected people being seen in time by the NHS and at the Trust we are seeing a rise in unnecessary amputations. This is another pandemic! We fully support Neuropad, a test that people can do at home."
Gary Fagg, MBE, is happy to talk about how he lost his younger brother who died of diabetes, who had lost his leg to this disease.
Prof. Sinclair, Internationally and Nationally Recognised In The Field Of Diabetes In Older People, World Health Organization-recognised Expert In Diabetes says, "Neuropad offers the opportunity to test for the early signs of distal neuropathy which is an important risk factor for diabetic foot disease. In people with diabetes who because of moderate to severe frailty, dementia, or sensory deficits affecting the eyes or hearing, the Neuropad test provides an assessment of nerve function that does not require verbal input from the individual being examined. As such, it can be seen as a complimentary test to other more established tests of neuropathy."
John Simpson, CEO Neuropad says, "Look at these dreadful statistics – 80,000 people in England have a foot ulcer each year and 8,000 lose a limb because of diabetes! Neuropad has the potential to be a real game-changer, as the early detection of foot ulcers will allow treatment to start quickly and consequently will have the potential to have positive economic benefits too. The Neuropad test will go towards helping to provide the highest possible standards of diabetes care and level the playing field in terms of health inequality as it is so easy to use."
How Neuropad Works
Damage to the nerves in the feet because of diabetes can result in the sweat glands not producing enough moisture, leading to dry and cracked feet. The medical term for this is sudomotor dysfunction. Neuropad® which has undergone rigorous academic research, is stuck to the sole of each foot like a sticking plaster and left in place for 10 minutes. The pad is blue to start with and should turn pink, in the presence of moisture from sweating, to indicate a normal result. If the Neuropad® test patch stays blue, or if it turns a patchy blue/pink, then this indicates that you may have some level of nerve damage and that your sweat glands are not working properly as there is not enough moisture to complete the colour change. Colour blindness may make it difficult to distinguish blue from pink. If that is the case, then ask for help to check the results.