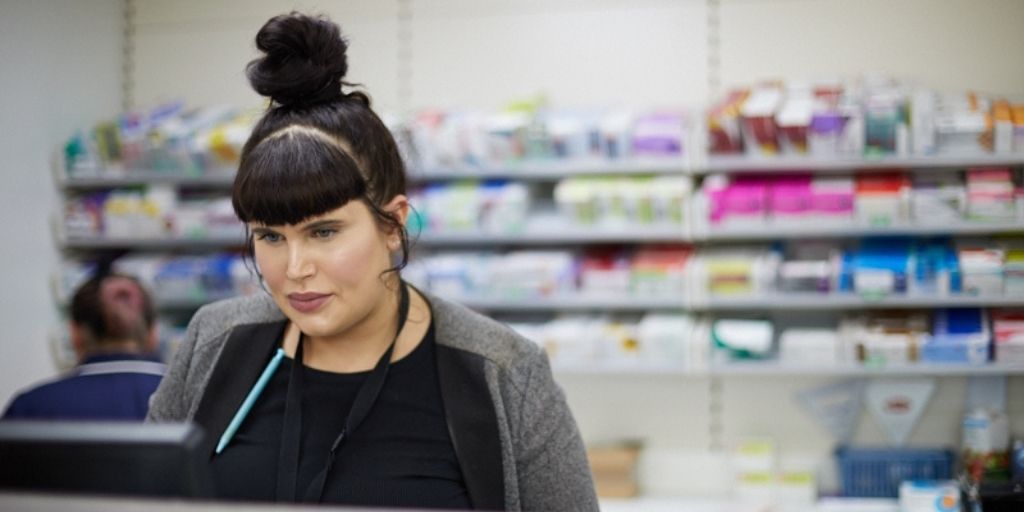 2020 was a challenging year for the UK healthcare sector. Indeed, while healthcare professionals struggle to cope with Covid outbreaks, they also supporting an ambitious vaccine roll-out. Emotionally and physically, the pandemic is also taking its toll on nurses, GPs, hospital staff, pharmacists, and other healthcare workers.
One of the less well documented repercussions of the pandemic is increased levels of staff absenteeism and anxiety among GPs. A BMA Covid-19 tracker survey[i] published last October revealed that staff shortages were a concern for 59% of GPs, with almost four in 10 reporting that the sick leave or self-isolation of clinical colleagues had impacted patient care. Almost three-quarters of GPs reported feeling 'anxious' about work as mental health issues among GPs are on the rise.
Clearly, systems need to be in place to track and manage absenteeism, to ensure that surgeries and other health services can operate effectively even with staff shortages.
Following the recent government announcement about the loosening of lockdown restrictions, and the associated surge in holiday bookings, the need for holiday management systems, has added another dimension to the challenge.  Managing staff has never been higher on the agenda.
Fortunately, help is at hand. Activ Absence is a cost-effective, user-friendly, cloud-based software that enables healthcare workers to track and manage sick and holiday leave, leading to significant cost and time savings. The benefits of having access to an accurate and up to date digitalised overview of staff sick and holiday leave cannot be underestimated, particularly when HR and admin staff work are currently working remotely.
Using the system, staff can reduce the incidences (and cost) of absenteeism by highlighting budding problems, better manage staff shortages to ensure there are no gaps and to allow staff to confidently book holiday leave and avoid clashes with others.
GP practices and pharmacies need robust online systems for monitoring staff absence and holiday leave, to ensure they have adequate cover and can support the health and wellbeing of their staff. In many cases, absence management technology replaces paper-based systems to give companies complete visibility over their workforce. Having a centralised and up to date way of recording absences ensures managers can spot any unusual trends such as someone having a lot of time off which may mean they are struggling. The system also prompts managers and staff to have return to work interviews and managers can keep on top of staff rotas, spot staffing gaps and organise cover easily.
Widcombe Surgery in Bath recently introduced Activ Absence to replace its paper system that was used for recording absence, which relied on staff holidays being recorded using stickers on a calendar and was not always accurate.
Practice Manager, Elaine Smith explained that to work out holiday entitlement they had to count little blue stickers on the calendar. Sick leave was recorded on paper forms and there were no proper records. Since introducing the system staff can book holiday leave more easily.
Staff can access the system on their phones and plan their annual leave while making sure there is adequate cover. The team is now in control of their own records and the system is completely fair, transparent and accurate.
Monitoring sick leave has reduced absence rates at the surgery too. Since absence has been monitored and a 'return to work' form required, staff are less likely to call in sick if they are not genuinely ill. They understand the impact sick leave has on patients and the practice, making them think twice before calling in sick.
Deploying absence management software has reduced admin costs and improved their processes and procedures, which in turn has minimised the impact of staff absences on patients and freed up resources to focus on patient care.
Staff at Lindsay & Gilmour Pharmacy, the largest independent pharmacy group in Scotland, is also enjoying the benefits of Activ Absence software. With 300 members of staff across 30 locations, one of its biggest challenges was managing holiday and sickness absences. Prior to the rollout, people were faxing holiday requests to the head office, leading to frequency inaccuracies.
Managing Director and Superintendent Pharmacist, Phil Galt wanted better visibility at an organisational and branch level so pharmacy managers could better manage staffing and monitor and reduce sickness absence.
Phil told us that the greatest benefit is the software delivers one version of the truth and managers have complete visibility of staff across the business. They use the data to record how much sickness absence costs the company every year and this has already reduced absences. They have also changed their sickness policy and are now investing in additional benefits for employees.
One of the key benefits is the fact they can immediately see if staff are sick and where there are staff shortages and transfer staff from another location to cover. The system is now an integrated part of their business.
Lindsay & Gilmour Pharmacy and Widcombe Surgery are both good examples of the transformative impact of absence and holiday management technology. As the sector becomes more educated about the benefits of the digitalisation of these functions, software management moves not only up the agenda, but centre-stage. The question is no longer why use it, but rather when and how quickly can we introduce it….?
For more information on absence management software visit: www.activabsence.co.uk
[i] https://www.pulsetoday.co.uk/news/coronavirus/three-quarters-of-gps-anxious-about-working-this-winter-as-poor-mental-health-rises/
Author: Adrian Lewis, Director, Activ Absence