0
31st August 2021 12:00 pm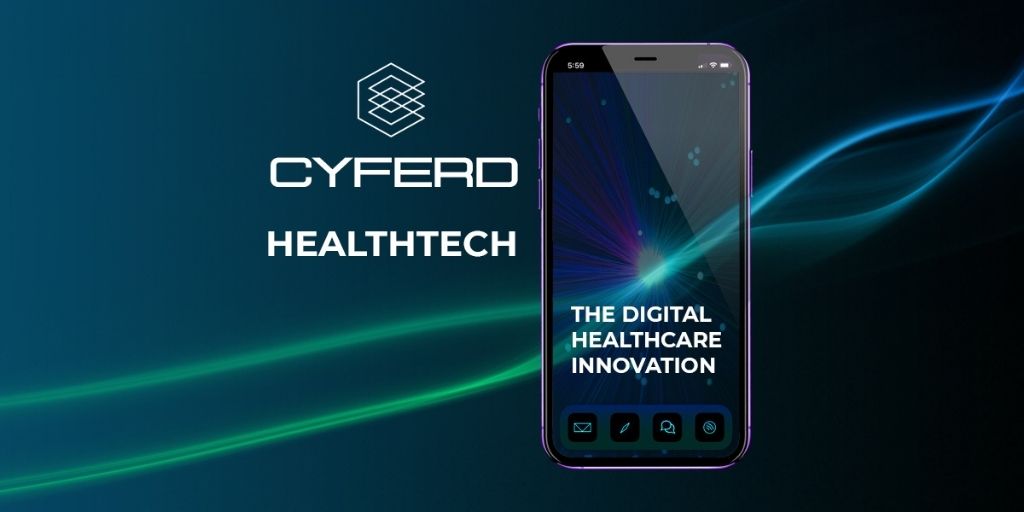 Healthtech is having a moment. In the wake of the coronavirus pandemic, healthcare providers and trusts have had to rapidly adapt to accommodate a strained system, an influx of patients, and an increasingly remote landscape. Healthtech businesses have responded in kind; Startup blog Sifted states that the healthtech sector 'saw a $750m investment increase' between 2019 and 2020, 'making it a record year' and drawing attention to the necessity of healthcare innovation.  
It's important to get a closer look at some of the current issues facing the healthcare industry to better understand how healthtech is primed to ameliorate them. The pandemic has largely necessitated a shift towards online care in many countries; telehealth offerings have become the norm in some clinics to reduce the spread of COVID-19 and accommodate flexible schedules.  
However, mass amounts of digitization still need to occur. Matt Heys, Product Director of Healthcare at Cyferd, suggests that because the NHS is dealing with the strain of an ageing population, more technology needs to be adopted to expedite healthcare processes. Telehealth is a possible solution for this; online healthcare options can increase accessibility for patients and boost the potential for things like preventative and predictive care, as it allows medical staff to 'identify potential lifestyle factors in illness, including gauging nutrition from a fridge, checking thermostats and monitoring background for tripping hazards', according to Sifted. Another solution could be increased adoption of Internet of Things (IoT) devices – such as smart watches, and smart home devices – to track and monitor individual patient data without compromising medical and operational staff.  
However, even with the increase of healthtech offerings, the current landscape remains relatively restricted. Health blog Med-Tech notes that 'widespread adoption of healthtech has been slow across the entire NHS, bogged down by structural barriers which are limiting innovation' and that AI, a tool which would 'revolutionise' the existing healthcare and social care systems, is still in its early stages. Martin Bell, a digital health consultant, told Health Tech News that there are several existing 'gaps' in the current NHS system as well as a 'complete absence of a long-term, sustainable, overarching NHS IT strategy that is properly funded over more than the life of the next comprehensive spending review'. Where AI, machine learning, and digitization can be implemented in one area, several other areas may be too isolated to catch up or reach the same level of use. This leads to detached healthcare solutions that, while beneficial, aren't scalable or adaptable.  
So what can Cyferd's digital transformation platform accomplish for healthtech? Cyferd promises to completely overhaul and revolutionise existing methods of healthcare and streamline the process so that healthcare providers can focus more on face-to-face care. Cyferd does this by allowing users to build interconnected ecosystems of associated healthcare apps in the cloud, all on one single data layer. Each associated app can build upon, reuse, or extend upon previously integrated data, allowing different patient records and databases to link together into an intelligent, biotic data landscape. This means that no matter what health service is being pursued – accessing surgery or medication, maternity care, or switching GPs – data can be accessed, monitored, and scaled according to an enterprise's needs; Cyferd's dynamic data layer is focused on extracting actual relationships between data, rather than just structuring data. 
With Cyferd's single data layer innovation, healthcare applications are no longer siloed; this is crucial for healthcare providers to be able to streamline their operations and accommodate patient care more efficiently. Cyferd's platform uses low-code/no-code technology, meaning that more healthcare providers will be able to accelerate digital transformation and access health solutions without the need for a coding background.  
Another issue with increased technology is the capability of security. While healthtech companies are pushing for increased digitisation and more apps are being hosted in the cloud (Gartner predicts that global end-user public spending for the cloud is going to rise 18% this year) Companies and healthcare providers need to ensure that their healthtech solutions are highly secure. Cyferd recognises the significance of this; our digital transformation platform is secure by design and addresses security concerns by adding multiple levels of security––such as military-grade end-to-end encryption and access controls. 
While healthtech innovation is crucial as the end of the pandemic becomes in sight, there still remain issues that prevent it from being widely or efficiently implemented within global health systems. Cyferd is primed to take on these existing issues; by innovating a single data layer, employing secure cloud computing and low-code/no-code technology, and facilitating the creation of interconnected associated apps, Cyferd will revolutionise the current healthtech offerings and make digital transformation within healthcare accessible to a wide range of medical and operational staff. 
Cyferd. One Platform. One Data Layer. Any Solution.