0
4th October 2023 8:00 am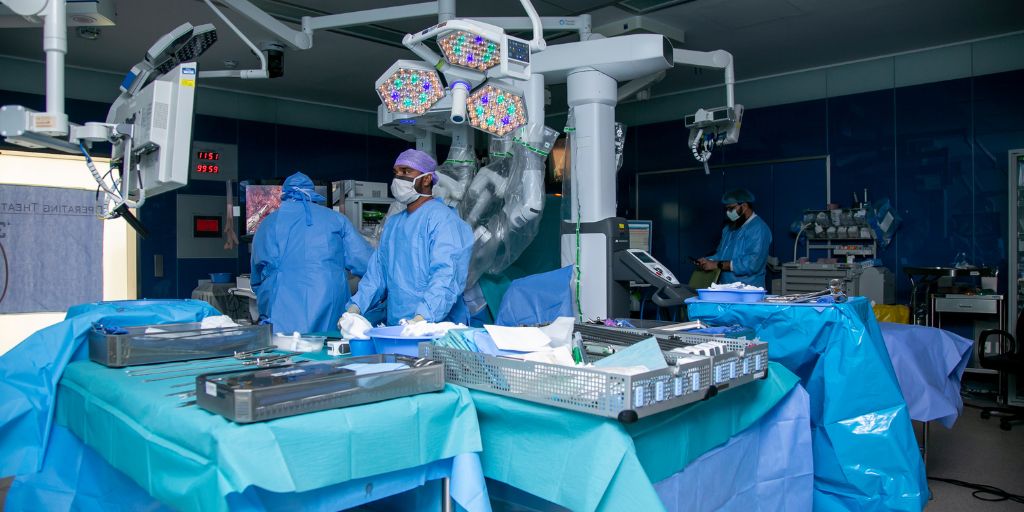 In a historic achievement, the Organ Transplant Center of Excellence (OTCoE) team at King Faisal Specialist Hospital & Research Centre (KFSH&RC) has successfully performed the world's first fully robotic liver transplant in the Kingdom of Saudi Arabia—a move that solidifies KFSH&RC's position as a global leader in minimally invasive transplant surgery.
The recipient of this groundbreaking surgery is a 66-year-old Saudi male who underwent a fully robotic liver transplant. He was discharged on 6 September, following his procedure. The patient suffered from non-alcoholic liver cirrhosis (NASH) and hepatocellular carcinoma (HCC).
KFSH&RC's pioneering approach employed state-of-the-art robotic technology to conduct both donor and recipient surgeries with precision and minimal invasiveness, eliminating the need for a hybrid approach. While other centers offer minimally invasive liver transplants using hybrid techniques, KFSH&RC stands alone as the only center to offer a fully robotic liver transplant surgery.
The approach adopted by the OTCoE offers a transformative solution, providing patients with smaller incisions, reduced recovery times, and significantly lower rates of complications, including infections and surgical issues.
Dr. Dieter Broering, Executive Director of the Organ Transplant Center of Excellence at KFSH&RC, said: "With this remarkable feat, we at KFSH&RC reaffirm our commitment to pushing the boundaries of medical innovation and enhancing the quality of healthcare services offered to patients worldwide. The successful implementation of fully robotic liver transplants marks a pivotal moment in the history of organ transplantation and firmly positions KFSH&RC as a world-leading center in this field."
Traditional liver transplantation, while life-saving, often involves major incisions and carries a high risk of complications. These surgeries can result in complications in up to 50% of cases and require extensive incisions, leading to prolonged hospital stays and increased patient discomfort.
KFSH&RC is now recognized as a designated Training Center for robotic transplant surgery. The institution actively collaborates with other medical institutions, fostering knowledge exchange and advancing the global understanding of minimally invasive transplant procedures.