0
30th April 2020 11:38 am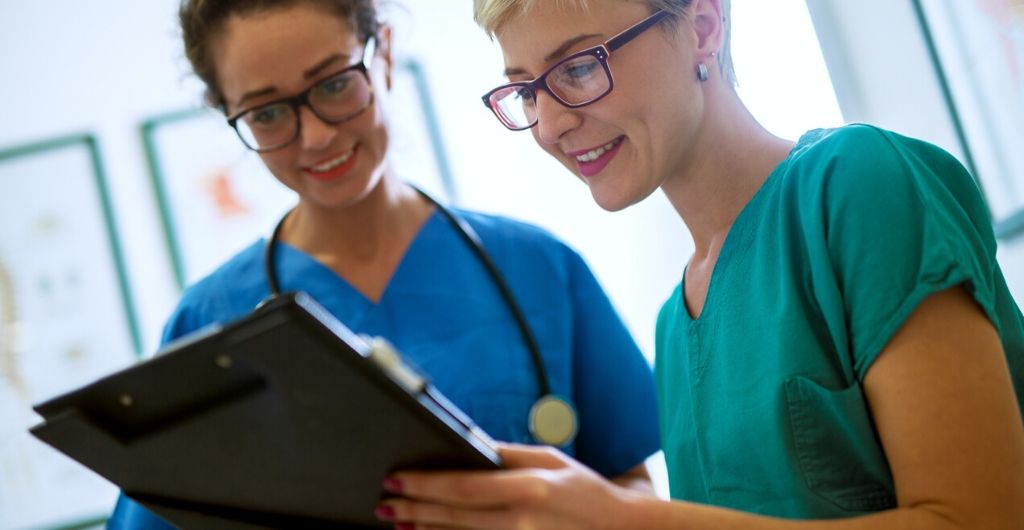 A crisis unlike one we have faced previously presents a mountain of unique and difficult challenges for all organisations.   And keeping your workforce running smoothly is central to this.  It is important to be able to react quickly and easily to fast changing staffing demands and availability, connect with your team and keep them and their work environment safe.
At Deputy we work with a range of organisations across the healthcare sector to relieve managers of the scheduling and administration burden of workforce management.   Staff scheduling and time tracking software can make a difference to day to day operations freeing up  more time (and budget) to focus on the things that really need attention.
In these turbulent times, there are four key areas where automating rota and shift management can make a real difference and drive significant operational efficiencies.
Quickly adapt to changing demand
Circumstances are constantly changing, both in terms of staffing demands and employee availability. Think shorter business hours, self-isolation, and illness. Workforce management software enables managers to schedule efficiently and handle  fast-changing demand.
Using templates or existing shift patterns, Deputy allows you to create a rota in minutes.  Once up and running, team leaders are able to monitor staff availability against demand to identify where there is a need to increase or decrease the number of shifts.  And if someone calls out sick, finding a replacement is a breeze by advertising open shifts or using the shift swapping feature.
These smart scheduling capabilities mean that rotas are optimised for both the available staff and budget.
Maintain a safe working environment
In any healthcare organisation, ensuring staff are healthy and safe are critical for quality service. And a system like Deputy can help by monitoring who's where and when. For example, it is easy to identify which staff are working remotely, who is self isolating (and for how much longer) or sick.
Using facial and voice recognition, use touchless clock-in kiosk to help cut the risk of hand to hand contamination whilst providing an accurate picture of who's on shift where. And checklists or specific questions can be added to clock-in or clock-out to embed hygiene procedures and monitor their completion when a team member finishes a shift.
Stay connected with your team
Our new normal means that procedures and policies change almost daily. Communication has never been more important both to connect with and hear from employees. And ensure critical messages have been read and acknowledged.
Deputy's Newsfeed, a centralized place for staff communication, has been a key channel to share critical information to both individuals and teams for many businesses. Employees use their phones to confirm they understand important posts about new policies or processes so managers can be confident the message has been heard. Video can be used to reassure staff, illustrate more detailed instructions or simply stay connected to the team in a more engaging manner.
Implement and scale at speed
No one has time for a long and complex software implementation project at the moment, but cloud based software can be quick and simple to set up and take live.  At Deputy, speed and ease of implementation is a priority. With a rota template and a list of team members, organisations can be up and running in a day on Deputy.
And we've focused on making user adoption painless – employees can see and manage their work schedules and key communications from their phones using our simple app.
To help automate end to end processes and further improve the employee experience, we have built the system with connectivity in mind, with easy integration to payroll, HRIS and more.
All of these factors enable us to work with organisations to quickly tailor Deputy to their needs and remove the time-consuming admin overhead (and costs) freeing up resource and budget for those critical issues that really matter.
"As we scale rapidly to meet the challenges presented by COVID-19, we need to reduce the admin overheads for our managers so they can focus on providing the critical response and care needed. Deputy offered fast deployment and worked with us to define a system to meet our immediate needs within necessarily aggressive timescales." Public Health England
Learn more about how Deputy is helping healthcare organisations by joining our webinar on Thursday 7th May at 10am. And if you cannot make this slot, register anyhow and we will send you a recording to watch at a time convenient to you.