0
9th October 2020 8:00 am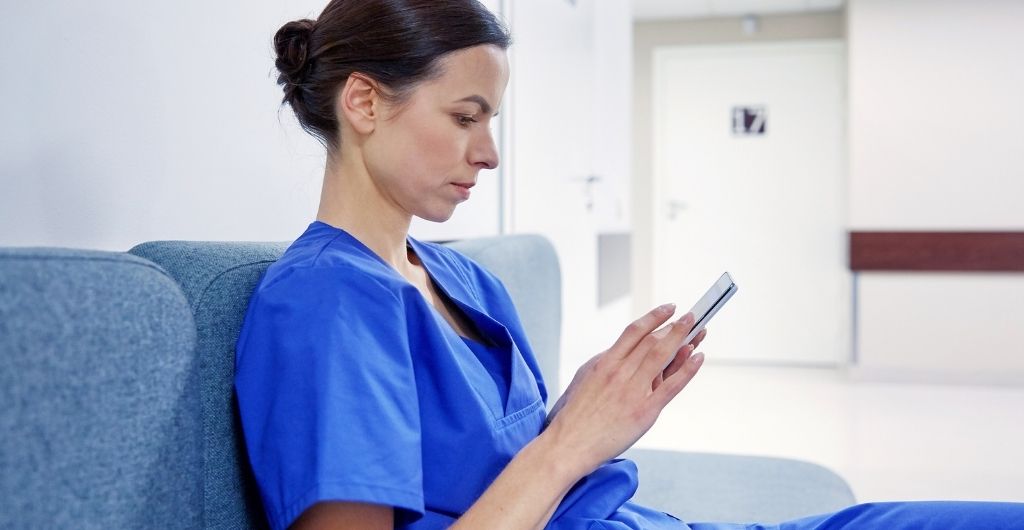 – Real-time salary payments set to reduce NHS agency spend
An innovative payroll platform that enables NHS employees to access their pay as they earn is being rolled out free of charge to all NHS organisations, thanks to a unique partnership between Earnd and NHS Shared Business Services (NHS SBS).
Following the agreement, Earnd – a mobile app that improves financial wellbeing by giving employees free and flexible access to their salary – will be available to NHS users via the existing MySBSPay app.
Earnd is a division of Greensill, the leading provider of working capital finance to businesses and people globally. NHS SBS is a joint venture between the Department of Health Social Care (DHSC) and digital transformation experts Sopra Steria.
The new collaboration aims to help NHS organisations enhance their employee benefits, whilst reducing reliance on expensive employment agencies.
By offering more flexible and regular payments, which is one of the main attractions of working through an agency, NHS trusts can use Earnd to incentivise more doctors, nurses and other healthcare professionals to join their 'bank' – an average of 20% less expensive than paying for temporary agency staff.
Once adopted by an NHS organisation, its employees can access Earnd by downloading the free MySBSPay app, which is provided by NHS SBS.
After a simple, one-off registration process, users can easily view and understand their income in real-time, with the option of accessing earnings at no charge through a quick and simple transfer into their bank account.  This helps to alleviate the stress of unexpected expenses in a positive and responsible way, and removes the requirement for high interest, short term loans such as credit cards.
With no limit on the number of transactions, NHS employees are empowered to get access to their money as and when they need it, providing them with far greater control of their finances and spending.
At the same time, individual NHS employers can choose to set a maximum percentage of earned salary that employees can access before payday (typically 30%) – tailoring the benefit to best suit the needs of their workforce.
By partnering with Earnd, NHS SBS has further enhanced the payroll service it provides to almost 400,000 NHS employees at over 90 different NHS organisations – all of whom can already use MySBSPay to get round-the-clock and easy-to-understand access to their payslips and P60s.
Any NHS employee, meanwhile, can also currently download MySBSPay to access a wide range of offers from major high street and online brands – designed to help make their money go further.
The first NHS organisation to make Earnd available to its workforce via MySBSPay is the Royal Free London NHS Foundation Trust, which has more than 10,000 employees across three main hospitals and more than 30 community sites.
Tasy Warn, Director of Employment Services at NHS SBS, said:
"NHS SBS is committed to helping our NHS partners make better use of technology to enhance the quality of their non-clinical services – with user experience, digitisation and interoperability at the very heart of our new innovations.
"The new NHS People Plan rightly places significant emphasis on the wellbeing of NHS employees. Our new partnership with Earnd is about providing the NHS with easy access to digital technologies, which improve the lives of critical healthcare workers across the country, and save more time and money for patient care."
 Jonathan Lewis, Managing Director Public Sector, Earnd:
"This important partnership can help NHS organisations enhance financial wellbeing for a huge number of employees. Fairer finance through free access to pay as it is earned gives staff control of their money and reduces stress for teams delivering exceptional patient care.  We are delighted to work with NHS SBS to provide Earnd for free, forever to the NHS and its brilliant people."