0
15th January 2020 4:17 pm
One of the largest acute Trusts in England contracts SPS and IMMJ Systems to improve patient care, gain efficiency and reduce cost
Norfolk and Norwich University Hospitals NHS Foundation Trust has selected Swiss Post Solutions (SPS) to deliver a digital transformation solution across the Trust.
SPS chose IMMJ Systems to provide the Electronic Document Management (EDM) component of the overall solution, and their implementation expertise to deliver MediViewer, their next generation digital platform enabling clinical EDMS to provide digitised clinical content and full electronic patient records at the point of care.
Taking its first step to becoming a digital hospital by digitising their paper health records and making them available electronically, NNUH becomes one of the latest UK Trusts to embark on this exciting  journey to become paper-lite by 2023.
The Norfolk and Norwich University Hospitals NHS Foundation Trust (NNUH) is a 1,200 bed teaching hospital, employing 10,000 staff and covering a wide geographic region. It is the largest Acute Hospital in the Norfolk and Waveney region and one of the largest Acute Trusts in the country. This is one of many  significant investments being made in technological change and SPS with IMMJ Systems are proud to support them on their journey.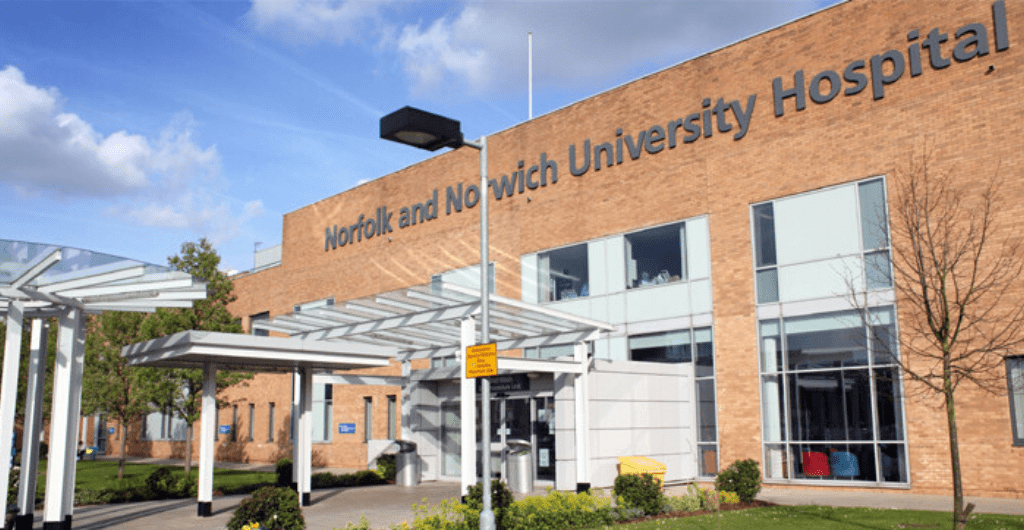 The deployment of IMMJ Systems MediViewer will transform the way the Trust provides patient information to clinicians – making patient records instantly available to them whenever they are needed, and wherever they are based geographically, providing them with a fully consistent and up-to-date version of patient information which will in turn improve patient care.
MediViewer's functionality will enable clinical and administrative staff to access key patient information with ease. IMMJ's SmartIndex™ technology facilitates a number of uniquely powerful search capabilities within MediViewer, including real time dynamic indexing, high speed document searching, and industry-leading text filtering functions within the HTML based client app, available on both mobile and desktop platforms.
The Trust believes that this solution will also help enable greater collaboration across different sites and improved access to clinical data with an off-line working function being delivered as part of the solution, enabling those remote workers to access critical patient records wherever they may be. This will help to streamline internal processes, as well as ultimately deliver significant cost savings of £2.5m per annum.
Anthony Lundrigan, Chief Information Officer of Norfolk and Norwich University Hospitals NHS Foundation Trust and Norfolk and Waveney STP, said, "A huge amount of time and resource is diverted into manually managing and moving patients notes to different locations. We therefore needed to find a solution to help us reduce paper processes and become more operationally efficient. This is a first and significant step in delivering our 5 year digital strategy for the Trust and is part of a wider digital strategy for Norfolk and Waveney STP."
SPS in Partnership with IMMJ Systems were chosen because of their experience and proven ability to collaboratively deliver challenging large-scale medical records projects.
Ryan Reed, Head of Public Sector at SPS commented, "We are delighted to have been awarded this contract by Norfolk and Norwich University Hospital NHS Foundation Trust and that they have entrusted us to help them on their digitisation journey. This is one of the largest electronic medical record projects in the UK and one that demonstrates the tangible benefits of what can be achieved quickly and at large scale."
Lisa Harris, Chief Operations Officer at IMMJ Systems commented, "IMMJ Systems are delighted to be supporting Norfolk and Norwich University Hospitals through their digital journey, in partnership with Swiss Post Solutions. The level of clinical and stakeholder engagement throughout the tendering and evaluation process demonstrates how significant this programme of work is to the Trust. Our team will work alongside Trust resources to deliver MediViewer and implement transformational change to improve access to patient records and streamline the associated business processes."
Geoff Broome, Director at Apira Ltd. commented, "We are proud to have supported Norfolk and Norwich University Hospitals on this journey from Outline Business Case through to contract signature and now deployment. The priority now is to build the Digital Health Transformation and Change Team as this is very much a business change project, enabled through the use of IMMJ's MediViewer application"
IMMJ Systems
IMMJ Systems provides complete end to end digital transformation, consultancy and implementation support services by their highly experienced ex NHS delivery teams. IMMJ Systems operates as an agile business and has the ability to adapt precisely to customer needs, allocating the resources each project requires. By providing intuitive, simple, secure access to patient and clinical paper records through digitising this process, IMMJ Systems and MediViewer can deliver significant improvements in patient care quality alongside operational and cost-efficiency benefits.
Find out more about IMMJ Systems by visiting their website: www.immjsystems.com
Or hear about MediViewer from their CEO in our recent article and video post: https://www.healthtechdigital.com/mediviewer-from-immj-systems-is-an-electronic-document-management-edm-solution-built-specifically-for-healthcare/