Voice recognition (VR) technology is being used by a Yorkshire hospitals trust to reduce repetitive tasks and stresses surrounding the recording, checking and despatch of patients' clinical notes and...

The CQC advises that "Practices must ensure electronic prescriptions are produced and signed, in line with current regulations. The Human Medicines Regulations 2012 sets out the rules for electronic...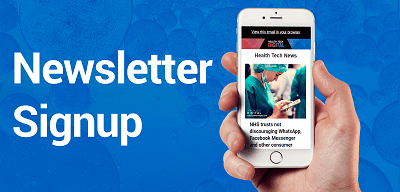 Join our audience of healthcare industry professionals
mhealth technologies & healthcare
mhealth products
involves all mobile applications which help with the delivery of healthcare such as promoting wellness, clinical assistance, patient monitoring and even facility information. mHealth normally requires a wireless infrastructure but some applications work off-line.
Wearable technology and healthcare
mhealth wearables
Most wearable devices used in healthcare are for patient monitoring. They help doctors to monitor their patients remotely and provide real-time access to health information which helps to make faster diagnosis when treating conditions. Wearable devices also give patients the power to monitor and control their own health.