0
11th September 2023 8:00 am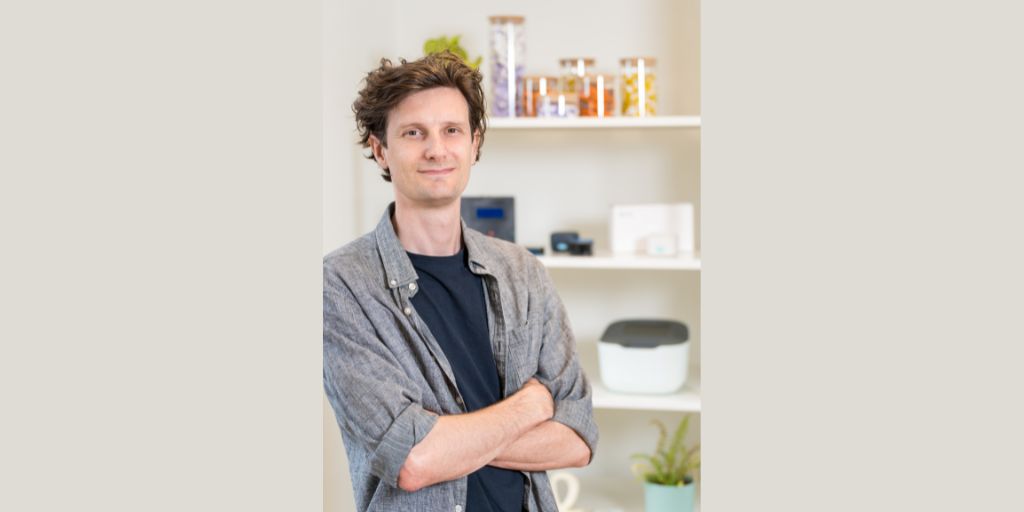 Dr Toby Basey-Fisher, CEO & founder of data analytics and monitoring service Entia, discusses how implementing robust home-based patient support programmes can bring advantages for pharmaceutical companies, healthcare providers and patients.
Cancer incidence is increasing in line with our ageing population placing increasing pressure on already stretched healthcare services. At the same time there is pressure to deliver more personalised, patient-centric cancer treatment which is generally accepted to improve health, wellbeing and individual outcomes.
With escalating staff shortages and hospital capacity constraints healthcare providers are struggling to cope. Too many cancer patients are already having to travel long distances to receive care and forced to wait lengthy periods for appointments. Without intervention, standards will continue to decline and there is an urgent need for innovative solutions that improve patient care without creating undue burden for healthcare professionals – could this be where remote healthcare solutions offer a lifeline?
The advantages of home monitoring and self-management
The Covid pandemic prompted a huge increase in the use of remote healthcare tools and confidence in this approach has grown with increasing familiarity with these technologies. Advances in technology, improved connectivity, and affordability of components, have also made home monitoring much more viable.
This has lead to agreement from healthcare leaders and policymakers that some aspects of cancer care could be more effectively administered through home monitoring. Particularly capturing ongoing patient data and delivering this to clinicians to inform better decision-making about treatment and support. It's a patient-centric approach that enables people to provide regular readings without ever having to leave the comfort of their home, reducing the number of routine appointments they need to attend and the time, expense and inconvenience associated with these.
For clinicians, having access to regular data can alert them to any symptoms or side-effects related to a patient's cancer treatment, leading to more timely interventions and reducing the need for distressing, resource-intensive and time-consuming hospital admissions further down the line.
However, to be a success remote technologies have got to work well, without requiring additional infrastructure to operate effectively or adding to the workload of already time-poor healthcare staff. Get it right, and clinicians can free up significant time and resources thanks to the reduced need for face-to-face appointments, while more quickly identifying patients who require immediate attention.
The value of data
Healthtech companies and healthcare providers have already recognised that there is a wealth of data in electronic medical records that could be used much more effectively. The latest developments in AI and analytics technologies are now being applied to extract and examine how this information can deliver invaluable insights into treatment progress and outcomes.
Regular real-time data updates from patients at home would enrich this information. With enough data, healthcare providers could identify when complications occur and whether they're linked to specific treatments. And this information could even assist in preventing the major events that often lead to treatment breaks, helping to keep patients on their treatment for its prescribed duration and potentially improving survival rates.
Remote devices with these capabilities already exist and are in regular use with tech companies increasingly capitalising on wearable tech and smart phones as they move into the medical space. The healthcare community already has extensive experience of continuous blood glucose monitoring in diabetes and new applications in development will expand this type of technology even further into other disease areas. Plus, there are a myriad of fitness apps that capture statistics such as pulse, oxygenation and activity levels.
Further clinical advances such as easy-to-use home blood testing solutions have also been successfully trialled and are now able to be manufactured and deployed at scale. The results from these tests can be shared with healthcare professionals securely via the cloud and delivered through simple and intuitive dashboards.
Capturing and analysing data from all of these sources alongside ongoing symptoms and vitals tracking, would provide a complete picture of a patient's health at every stage during treatment, alerting clinicians to issues before they significantly impact patient quality of life.
Ultimately the more healthcare data we can access and interrogate, the better we can become at understanding the nuances of treatment, designing effective and efficient healthcare provision around this and personalising treatment to deliver optimal impact for patients.
Shaping future treatment 
Patients and providers are not the only beneficiaries of the rich data insights remote monitoring could deliver. The pharmaceutical industry has a keen interest in real world data – how patients respond to therapy in practice, outside the world of clinical trials.
The same data that tells a clinician when a potential patient issue may occur can also be used to pinpoint when and why interruptions to a treatment cycle occur and whether these are linked to any particular symptoms or changes in patient metrics. From a pharmaceutical company's perspective, this can help inform the development of new and better therapies and shape treatment pathways to deliver more preventative, personalised care.
From a purely financial perspective, if the reasons behind interruptions to treatment schedules can be understood then it may be possible for a pharmaceutical company to update the product information or provide guidance on how to manage the issue and hence prevent the treatment breaks that delay orders and lead to lost revenue. The reassurance provided by ongoing home monitoring, deployed alongside chemotherapy could also boost patient and clinician confidence in the efficacy of a particular approach, securing or increasing market share for the company behind the treatment.
A new horizon of data-driven healthcare
This is a rapidly evolving area and continual progression in both medical science and technology will open up our ability to monitor a wider array of health parameters making increasing amounts of data available.
With this information at our fingertips, it should become easier to manage patients outside the hospital and provide more preventative models of care that address the challenges of increasing patient numbers and ease the burden on healthcare resources. Longer term it will provide us with data assets that enhance our understanding of cancer treatment, allowing clinicals to provide better support tailored to individual patient's unique needs.
Implementation of remote monitoring in cancer care is still in its initial phase but it feels like we are on the cusp of something really exciting. With wider implementation and a greater understanding of how it can fit into clinical practice, a future beckons where cancer care blends into the daily routine of patients rather than being the demanding ordeal it currently is. A mutually beneficial scenario with advantages for all stakeholders involved in the supply and delivery of life-saving treatment.