0
16th April 2020 10:06 am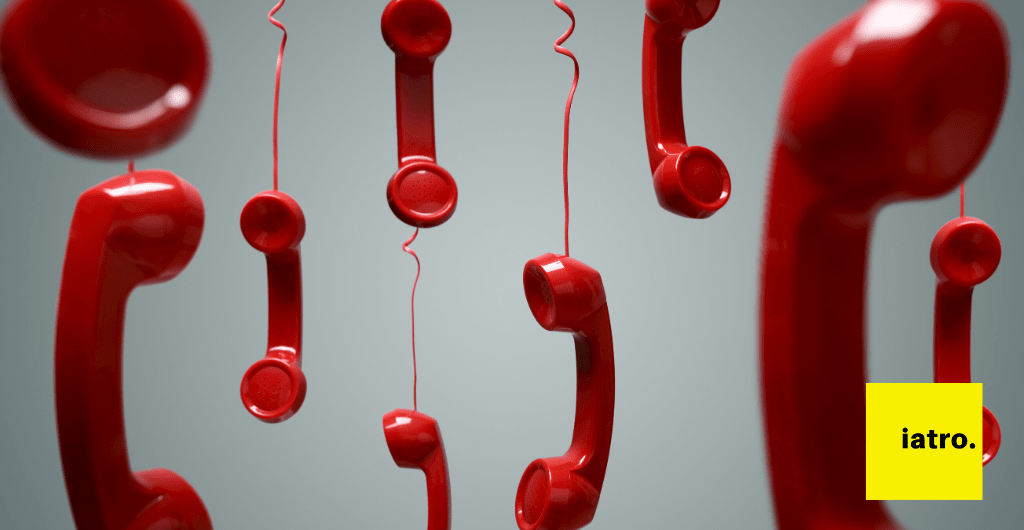 Founder and CEO, Thomas Porteus, comments "With the UK currently under lock-down due to the COVID-19 pandemic, coordinating with home-bound patients, some of which who don't have or confidently use a mobile phone, can be a unique challenge. Our new VMS service (the latest product on the Iatro Hub platform) can help GP practices mitigate that difficulty."
How does it work?
The Iatro VMS allows staff to send voice messages to both landline and mobile customers anywhere in the United Kingdom via an online portal. With an easy-to-use interface, you can enter your message using the portal's toolset. That message travels to its destination where it arrives as an incoming call. Once the recipient answers their phone, the VMS system reads the message out loud to them, and records any responses.
Helping you to reach patients
The Iatro Voice Messaging System helps to dramatically extend the reach of patient communications. The VMS connects you to patients who haven't adopted mobiles, or live in areas where coverage is difficult.
The Voice Messaging System allows you to establish a quick line of communication with your most difficult to reach patients, a demographic who are at the greatest risk of social isolation. The Iatro VMS allows you to get important information to your patients quickly and easily when they need it the most.
Essential messaging tools
The Iatro VMS includes a set of robust, easy-to-use features designed to make patient contact easier than ever.
Those features include:
-The ability to send messages to any landline or mobile phone within the UK
-An answer phone detection feature that ensures your message is received
-The ability to template messages and responses
-Reporting and analytics
-The ability to message from your own telephone number to help avoid confusion and missed contact
-Customisable caller ID settings
-Provides the perfect tool for contacting hard-to-reach patients during emergency situations like the COVID-19 pandemic
Driving positive patient outcomes
One of the most important administrative features included with the Voice Messaging System is the reporting feature. With our powerful analytics tool you can see how patients are interacting with VMS, helping you to effectively tailor ongoing messages, capture patient rate of response and peak response times to help your practice use the portal effectively and efficiently, tightening your patient safety net.
Messaging with safety and security
The VMS system lets your practice interact with your patients safely and securely. The web portal is fully encrypted.
Make the connection
Iatro is proud to be releasing our Voice Messaging System, especially in this time of great need. With the VMS added to our platform, you can keep in touch with your patients when they need you the most. We invite you to contact us for a tour of our VMS web portal.